Behind the Screen with Tom from MapleMoney
We are back with a very special interview, my buddy Tom Drake from MapleMoney (formerly Canadian Finance Blog) is in da house! I was lucky enough to meet and hang out with Tom last November at the Canadian Personal Finance Conference and he is an awesome guy. Make sure to check out his revamped site MapleMoney after you finish this great interview. 
(If you have a blog and would like to be featured in this series simply send me an email and let's figure it out.)
Let's talk a little bit about who you are and where you are coming from. Tell me about your money journey? What got you started in learning about personal finance?
I wish I could say I was smart with my money at an early age, but I wasn't. I spent every dollar I had in college… CDs, DVDs, going out with friends. All of it was wasted and I have nothing to show for it years later.
For me, my personal finance revelation came when it was time to be an adult. We got married in late 2008 and within the next six months we would get pregnant, sell our townhouse, and buy our first "real house".
What would you say the biggest money obstacle has been for you to overcome?
The biggest money obstacle my wife and I had to overcome was debt. We'd just get it paid off and something else would come up. Out credit line basically acted as an emergency fund.
How has overcoming that obstacle changed you?
We eventually got to the point where the debt was permanently paid off and we were able to save a bit into an emergency fund. This gave us breathing room instead of feeling like we were constantly catching up.
There's a moment in the Godfather 3 when Michael Corleone is trying to get out of the "Family Business", and he says: "Every time I try to get out, they pull me back in." What is one bad money habit you just can't seem to shake?
No different than all the way back to college, spending can still be a weak point. However, there have been a couple of improvements. First off, I'll stop to consider the long term value of the purchase… no more buying movies I'll just watch once or having to get the latest technology (at a premium).
If you were to start your money journey all over what would you do differently?
I would start saving and investing a lot sooner. I lost a decade of time that I can't get back.
What is your proudest money accomplishment?
I think my proudest money accomplishment would be starting MapleMoney (Canadian Finance Blog at the time). Not only have I been able to help millions of Canadians with their money, but it's also helped me — as I'm running a business and keeping on top of the latest developments in personal finance.
Who is your money hero?
My money hero is David Chilton. Not only did he write The Wealthy Barber, which was very influential on me, but I also admire his success with various businesses as I try to juggle a few of my own.
What was your first money lesson?
The first time I really got schooled was when I thought I knew enough about investing, I was a financial analyst after all! Turns out, getting talked into a dividend fund with a high MER just because of past performance wasn't a good idea. Once I really did know better, I got out of that and am now in mostly ETFs with some individual Canadian dividend stocks.
Would you classify yourself as a Spender or a Saver?
I'm a spender. I save for retirement and like to find savings on things like utilities and groceries, but ultimately — I'd rather focus on increasing my income than restrict my spending.
What's the one personal finance book that had the biggest impact in your life?
I'd say The Little Book of Common Sense Investing, by John C. Bogle, mainly because it's one of the first personal finance books I read and it radically changed how I viewed investing.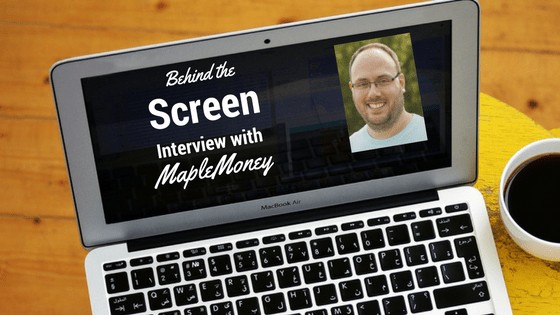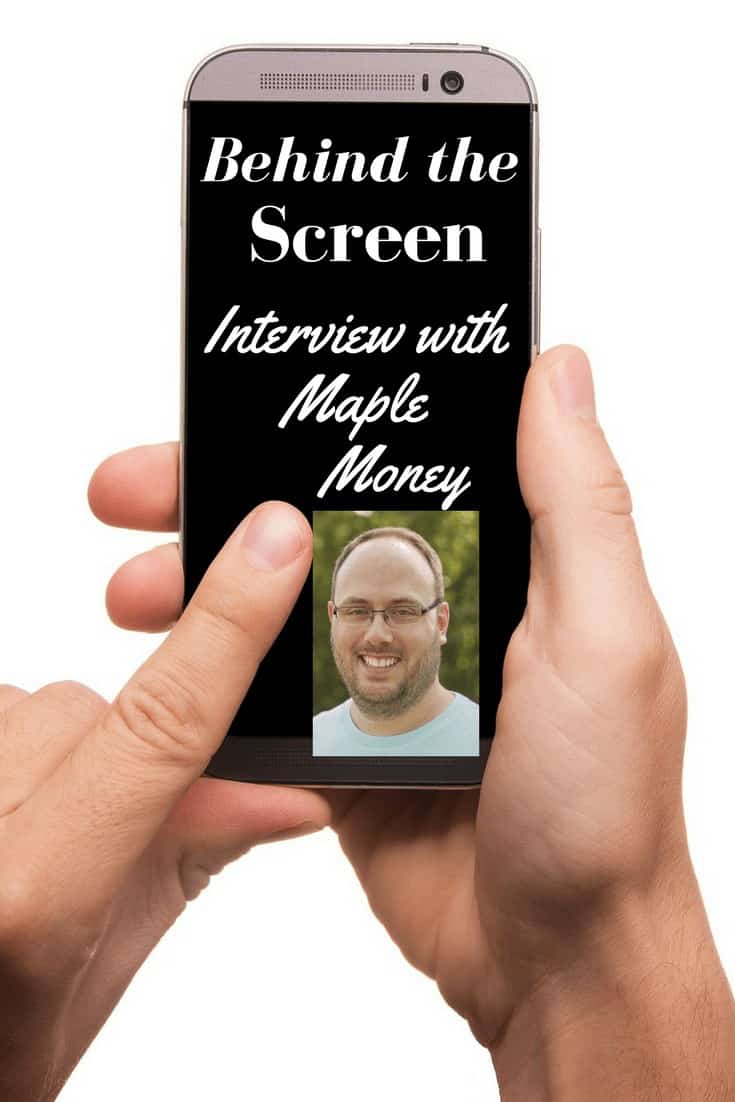 " We eventually got to the point where the debt was permanently paid off and we were able to save a bit into an emergency fund. This gave us breathing room instead of feeling like we were constantly catching up.
"
Ok now for some non-money questions. Let's give our readers a glimpse of what makes you who you really are.
Give me a list of your top 5 foods?
All seafood, Chinese food, penne with a spicy sauce, nachos, and Kraft Dinner (like a true Canadian eh?)
What is your favorite drink (alcohol or non-alcohol)?
A good, dark craft beer, either an IPA or Stout.
What kind of daily traditions or habits do you have?
I have so many since setting habits is how I'm able to get anything done. Long showers in the morning spent thinking about the upcoming day, a set routine to tackle daily tasks in my business, listening to Brain.fm both to focus and to sleep.
Which group do you fall into:
Apple of Samsung? Samsung, though considering other Androids.
Coke or Pepsi? Coke, though root beer rules them all.
Coffee or Tea? Tea. I used to drink coffee, then one day I read about the benefits of tea versus coffee. The next day, my coffee filter collapsed and there was coffee all over my kitchen. That's when I decided to make the switch.
Night owl or morning bird? Night owl, though I aspire to be a morning bird. I read Hal Elrod's The Miracle Morning and it sounds like a game-changer… but first I'll have to get to bed earlier than 1AM.
I'm a huge music fan, what's one (or more) of your favorite albums?
My teenage years were in the 90s, so I'd have to say the best albums include Nirvana: Nevermind, Radiohead: OK Computer, Notorious B.I.G.: Life After Death, and Dr. Dre: The Chronic.
What's the one movie you could watch over and over again and never get tired of it?
I'm a big Al Pacino fan, so while Heat and Carlito's Way are close runner ups, if I have to pick one I'll go with The Godfather Part II.
What book are you reading right now?
Since I've been on a productivity kick for a couple years, I'm just about to start The ONE Thing, by Gary Keller.
Do you have a favorite quote?
Gary Vaynerchuk said in a talk, "Work 9-5, spend a couple hours with your family, 7 to 2 in the morning is plenty of time to do damage". While it's getting harder and harder to keep this up, this mantra served me well for many years as it perfectly fit my life with a day job and kids. Once they were in bed, it was time for me to hustle.
Where can people find you online if they want to get ahold of you?
The best place to chat with me would be on Twitter, though come over to Facebook and Pinterest as well if you want a lot of great money tips I share from all over the internet.
There you have it! What a great interview. Now head on over to his site and see all the great stuff Tom has to offer.
Check out some of our best articles