Welcome to our 3rd installment of passive income 101. Today we are going to look at everything web-based. If you think you would like to start your own website you can get started in as little as 5 minutes with my guide.
How do websites make money?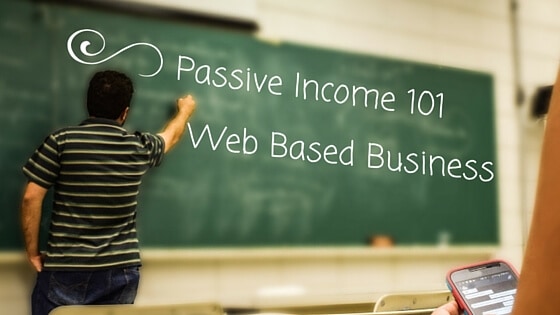 Since starting online, this is probably the question that I get the most from friends and family.
There are a whole bunch of different ways that you can make money online. It's really a matter of deciding what way you want to earn your income.
Is it really passive?
Haha… No, no, no.
Not in the way everyone tries to sell you on it.
Contrary to what many "gurus" will tell you, you don't just put up a site and start making millions (or thousands, or hundreds) the next week.
No, just like all of these examples (see the original post this month) none are truly passive. The only one that is 100% passive is interest. Everything else requires up front work and on-going maintenance of some kind.
With that said, there are some neat things that can happen with earning money online. One that sticks out for me was walking out of the latest Captain America movie and getting an email saying I had earned $100. It was for a service that someone had bought and didn't cost them any extra. It was a win-win situation.
If you are wanting to join the fray and enter into an online venture. Here are some ways to make money.
Adsense (Display advertising)
This is probably the easiest one to get started on. Once you have a site up and running you can apply for an Adsense account with Google.
Google will then put ads on your site and in return for displaying them you receive a micro amount of money. The amount you get will range from the ads displayed on your site. If someone is to click on the ads on your site, they will get taken to the new site and Google gives you a portion of what that company is paying Google to display the ad.
My take on Adsense
In the beginning, you aren't going to get rich with Adsense.  It's really designed for larger sites with tons of traffic.
However, in the beginning, if you want some small motivation to keep you going, Adsense is a great way to keep you moving on. It doesn't cost the person who clicks on the ad anything and it's been a long time part of the online income community. Google also uses cookies to track your web viewing and targets ads to you. (That's why every site I go on right now has Hotwire ads while I try to find a hotel for our summer vacay)
Is it passive?
Yes. You just put it on the site and it sits there. There's not much else you can do about it.
I remember the first click I got was for $1.40 and I was thrilled. This doesn't happen a ton, usually a click is under a $1.00 but when it happens it's a nice motivator.
Any Trick To Adsense?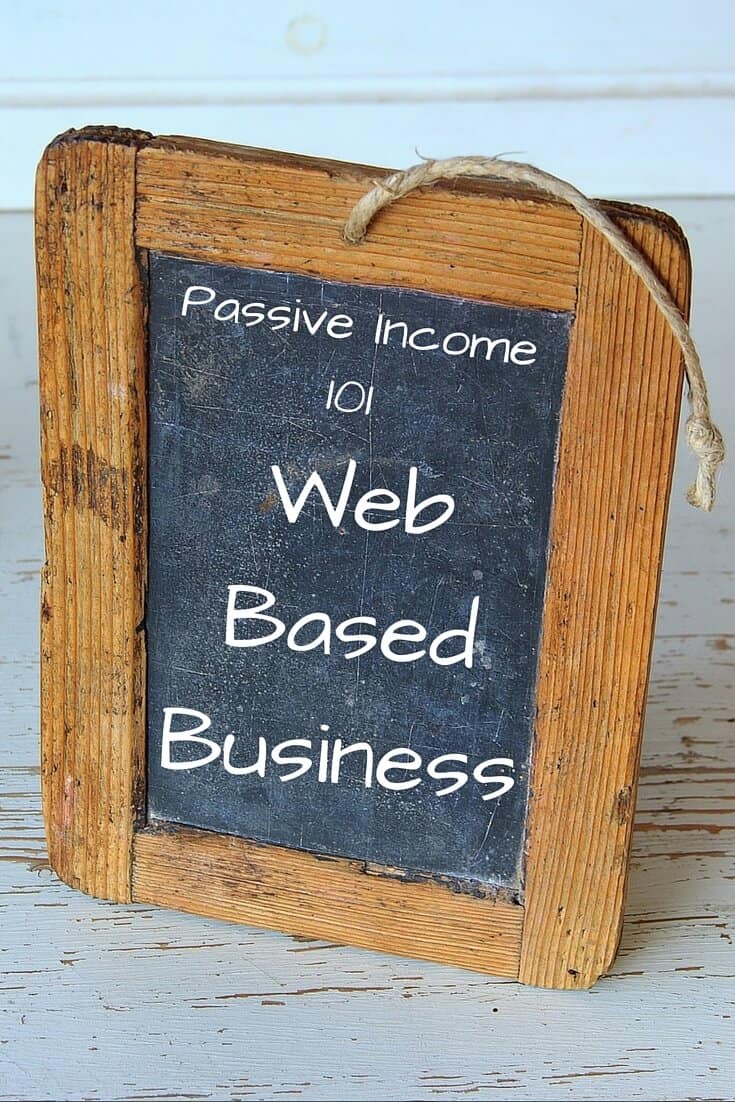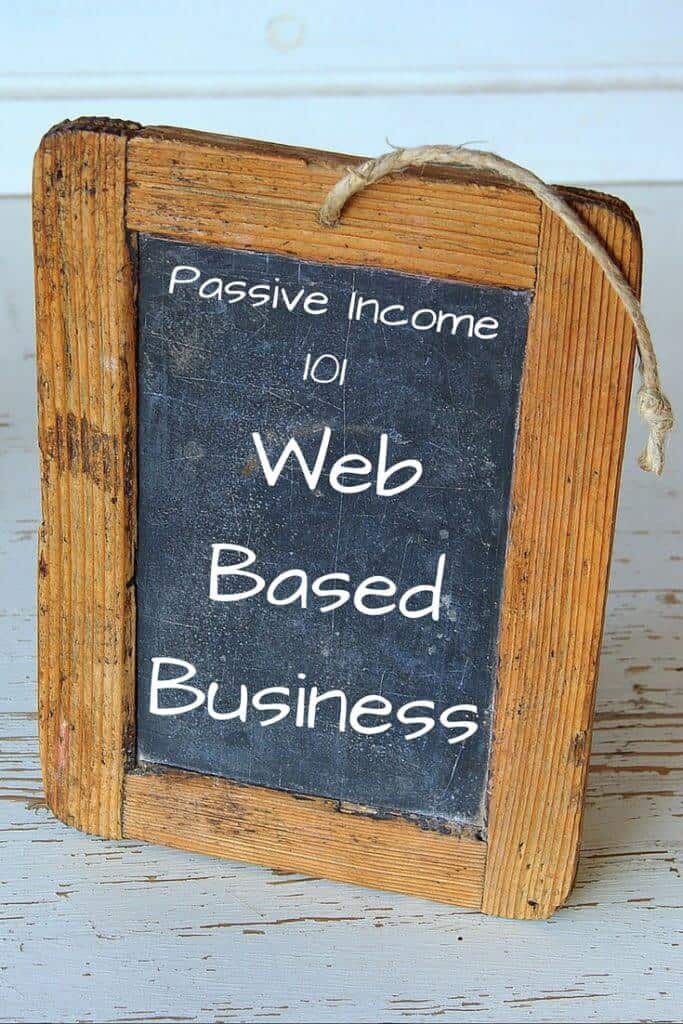 The key with Adsense is to not have it intrude on your user's experience. For instance, there is a new feature in Adsense mobile, that every time you go to a new page on a site a pop-up ad gets displayed. While this would increase the ad revenue. Yes. Would it take away from your experience on this site, absolutely?  So I've left this option turned off for this reason.
The real trick is getting traffic. That's what is going to drive your adsense sales and grow your revenue base. Personally, I find Adsense to be a good motivator in my first year.
I am thrilled when I earn a few cents every day. Once in a while, there is a leap when something gets a click and it puts the wind in my sails and keeps me motivated.
Affiliate Marketing
Affiliate Marketing is huge online. The essence of it is that you find a product that you love and use, (or if you live in Canada, drool over because it's only available in the United States) and set up an affiliate relationship with them.
At that point whenever someone clicks on your link to go to the products site you are considered to be the referring site and depending on the terms you can earn money.
Here's a good example
Amazon Affiliate Marketing
Right now I'm reading the latest book by Charles Duhigg
Do you see the Amazon ad above? If you click on it to get to Amazon's site to check out this product and decide to buy it, I get a commission for this book or anything else you might buy on Amazon in that purchase.
Amazon (for that matter all companies) knows that it has a better chance of you buying something if it is already used and enjoyed by someone you know.
Most sites that sell a product have an affiliate program of some type. The reason why everyone likes it is that it is a win-win-win system
The company (Amazon) makes money by selling you something… Win
The consumer buys something that they want and they get it at no extra charge… Win
The blog or referring website earns a small commission for the referral and gets to feed their family…Win
At first, I wasn't too sure about this idea, then after 10 years of referring my Pc users to buy Macs someone said, "Wow can you imagine if you got a commission for every computer?".
That's when I realized that I was already doing affiliate marketing I just wasn't getting any of the benefits.
The nice thing with some affiliate programs is that you don't need a site to do it. You can easily market using your Facebook, Twitter, Instagram or other social media streams.
Affiliate marketing sites
There are some affiliate marketing sites that you can subscribe to. They are free to join. Once you are in you can search for products and services that you use or feel your readers would benefit from.
The one I use is Share-A-Sale it is loaded with different products and services. Another one that I am looking into is Commission Junction.
Site Memberships and Courses
Another way websites can make some cash is to have members only site. This is a site where you gain access to the materials that are behind a digital wall, or it is to gain access to a group that all pays to be a part of the community.
Another way is courses. You can create a course pretty easily with Udemy or Teachable and sell it to members of your community. This is a multi-billion dollar industry now.
I'm a member of a membership site. I paid to join their Academy and am an active member in their mastermind group for new online entrepreneurs. If you would like to see their membership site you can see it here
Ebooks and Guides
This is one of the ways a lot of people make money online, from self-publishing to putting books online. The nice thing about eBooks and guides are that they can be long or short and focus on one thing or a bunch of different things.
At the time of writing this, I have 2 eBooks for sale. You can see them here
Patreon
Patreon is a new idea, based on the old idea of patronage. Your readers pay you for the content you produce. So if you liked Family Money Plan, you could pay $1 for every time a new post comes out (or more or less it's entirely up to you). When we publish a new post you would pay that amount to the site using Patreon's technology.
This is a great way to keep your favorite sites going, many sites shut down because they run out of drive or funds and Patreon is a nice way to tell the sites you like that "Yes, I like you and I want to help out"
Sponsorships
Sponsorships are when a company decides they want to advertise on your site directly (i.e. not using an ad platform like Google). They can pay for banner advertising, podcasts sponsorships, video sponsorships, in doing this they get direct exposure to your audience and their target market.
Coaching
Ok, this one isn't passive in the least bit, but it's a great way to develop a course for people and to earn in the process. I do offer coaching on a limited basis. As a rule, I only take on a few people at a time so that I can help them the best to my abilities. If you are wanting to know more about coaching you can email me and we can see if I am a right fit.
Selling Products
This isn't passive at all if you are the one handling the product creation and the shipping but it is a way to make money online and a great way to get exposure to people around the world rather than selling just to your local community.
Wrapping up
So which one appeals to you? If you have an idea for a web based business the best way to get started is to get your domain registered and up and running. If you are wanting to learn how to get started with your own site you can check out my guide on how to start a blog here.
What other ways do you know of to make money online with a website? Let me know if the comments below?