Often the biggest drains on a family's finances can be the little things that add up. Take alcohol, you probably don't spend a ton on it. But a drink here, another one there. Then that one glass of wine that somehow turns into the whole bottle over the course of the evening (we've all been there, it's ok… it's ok). The point is that it can add up pretty quickly. This time of the year can be the trickiest so here are some great ways to save money on alcohol.
Add these Apps To Your Phone
There's two apps that I've seen offer cash back when you purchase alcohol. They are Checkout51 and Ibotta. Both will offer cash back incentives on certain alcohols, it's not a sure thing but there may be something on there that you could benefit from.
Just quickly checking my Ibotta account you can see that there are tons of offers to save money on alcohol.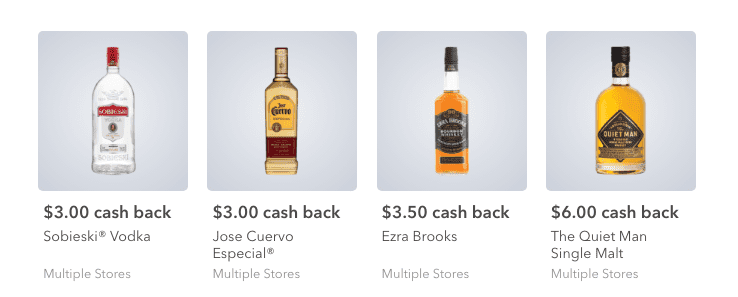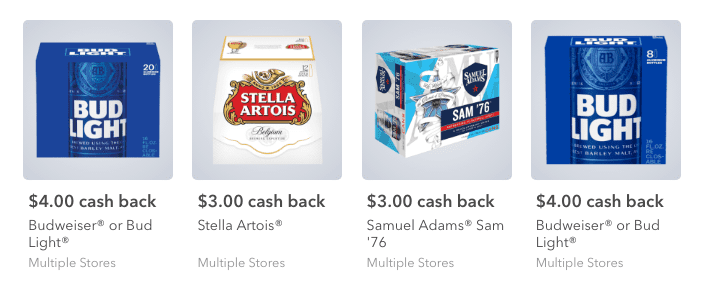 Make Your Own Beer
Nothing spells saving money on alcohol than making your own beer. There are DIY kits to do it and from what I hear it's pretty easy to get into. Plus with all the advances over the last few years making it can turn your beer making hobby into a great money saver. Here are some beer kits to whet your pallet.
Make Your Own Wine
Staying on the same theme of saving money by making your own booze, you can always make your own wine. The range of kits out there is insane and it can bring your cost down to a dollar or two for a bottle of decent wine. This is a great way to save on alcohol. Check out these wine kits here
Have Someone Make Your Wine For You
This was probably the best thing I have discovered in recent months. Some wine kit places offer a service that you can buy the kit and they will make it for you.
This is by far the best of both worlds as you don't have to buy all the supplies yourself and worry about messing it up (which let's face it, I would). You just pick your kit and they make it for you, 60 days later (or however long it takes depending on the kit)
Stay Away From the Premium Alcohol (a.k.a. Buy Generic)
Do you know the taste difference between a $20 bottle of vodka and a $50 bottle of vodka? Me neither. Some people swear by it, I'm not one of them. My thought is that if you are going to be putting mix into it, then you likely don't need a higher cost alcohol.
Sure some drinks like scotch and premium tequila can cost more and you do notice a difference. But if most of your drinking consists of mixing with some kind of cola or juice then you don't need the premium label attached to it.
*Insider tip: I've heard from people that the Costco Kirkland brand of alcohol is made by some of the larger distillers out there. I have no way of proving it, but it's something I have seen in a few different places over the internet.
Buy in Bulk
Wine in a box anyone? This is the greatest idea since sliced bread, in the alcohol world at least, the iPhone was… well the iPhone is better than wine in a box. The nicest part about wine in a box is that you get a larger volume and it keeps longer. Really what's not love?
Refill Fancy Bottles with Generic Booze
My friend taught me this one. He had a martini party and realized afterwards that his friends could have cared less if they were drinking premium spirits or not. So he saved the bottles and buys the generic kind of booze. It's not for everyone but it's a good idea for some of us.
Drink less
I mean this one is obvious, but if you want to save money on anything, whether it's booze, food, clothing, anything you can think of. If you are willing to consume less it will save you money. Avoiding the free pour and using shot glasses to measure your liquor out is an easy way to save money.
Ways To Save Money On Alcohol – Recap
Make Your Own Beer
Make Your Own Wine
Have Someone Else Make Your Wine For You
Buy in Bulk
Buy Generic
Refill Fancy Bottles with Generic Booze
Drink Less
Get these apps on your phone: ✅Checkout 51 ✅Ibotta
Now See More Great Money Saving Articles
If you found this useful share it so others can find it and save money!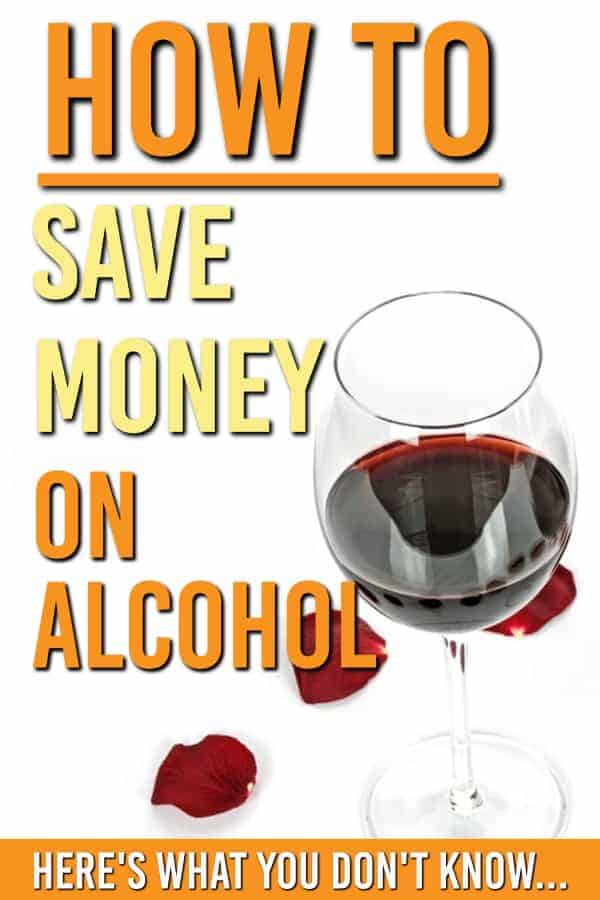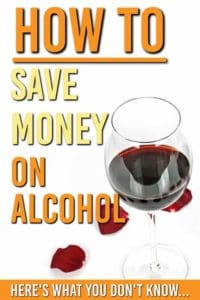 Get Our Best Tips On Saving Money
Sent To You Once A Week.
So You Can Take Action!
Get our weekly email with our best ideas for saving money.