(I have a great guest post this week from my buddy Russell. If you have been wondering how to make an extra $500 a month, Russell is awesome enough to share how he makes at least an extra $500 every month. Think of what this extra money would mean to you and your life. Like all ideas some will fit and others won't, see if any of these grab your attention. Enjoy!)
My wife and I have worked very hard over the last few years to make some extra money. Today, we would like to share with you some of the best ways that we have used to make money on the side (it has now become our full-time income!).
The five ways to make extra money that we discuss below are not just theoretical pie-in-the-sky ideas. We actively use these methods to make thousands of extra dollars every month. We started this journey back in 2013 with the goal of making just an extra $50 every month.
Here are five of our favorite ways that you can use to make at least an extra $500 every month. Some of these ideas do take some time (e.g. blogging) to make significant money, but you can start earning extra money today with some of the easier ones.
Let's get started with our top five ways to make an extra $500 a month.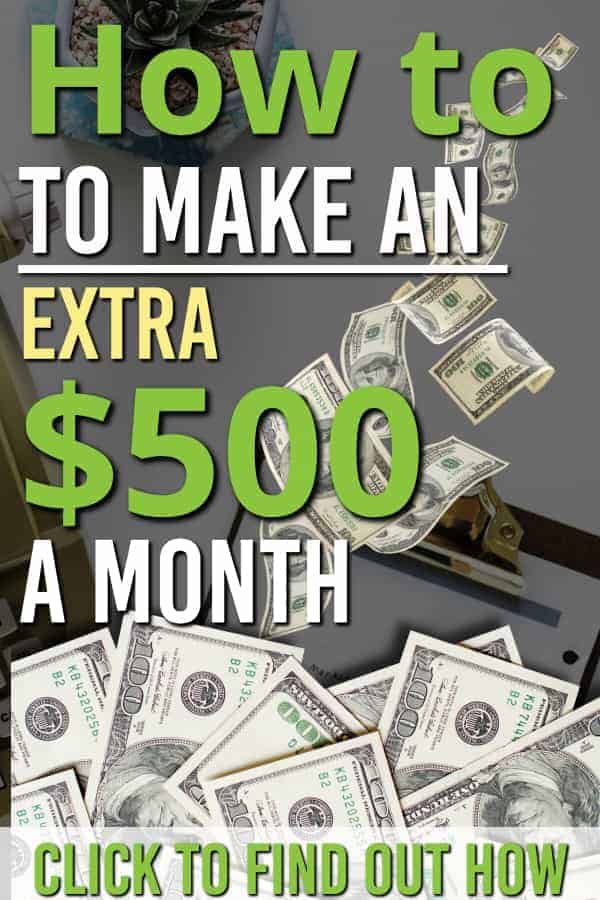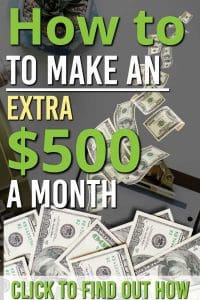 We rented out our spare bedrooms
In 2014, we purchased our first house with the primary purpose of making money from it. We were renting a two-bedroom apartment at the time and we realized that if we bought a four-bedroom house, we could live mortgage/rent free by renting out the spare bedrooms!
This is one of the easiest ways to make money on the side with minimal effort. We rented out three of our spare rooms to tenants for $750 a month (for each room).  Making a nice $2,000+ every month with very little effort by doing this.
We advertised on Craigslist for tenants and we got our fair share of 'interesting' applicants. Screening out the craziest ones was a time-consuming process, but totally worth the time. We priced the rooms on the high side, but offered an all-inclusive type deal, we fully furnished each room and we supplied breakfast (coffee, tea, oatmeal and fruit).
We paid all the utilities and supplied the tenants with the fastest internet service. My wife made sure the house was always clean and spotless. We made enough money each month to cover our mortgage and our utilities. So essentially, we were living mortgage and utility free. We initially did not like the idea of sharing our house with strangers, but it was much easier than we thought it would be. We even became friends with some of the tenants.
Potential earnings: $100 – $2,000+ depending on the size of your house and the area that you live in.
Related post: Want to make an extra $500 a month? Become an Airbnb host? Here's 15 Things You Should Know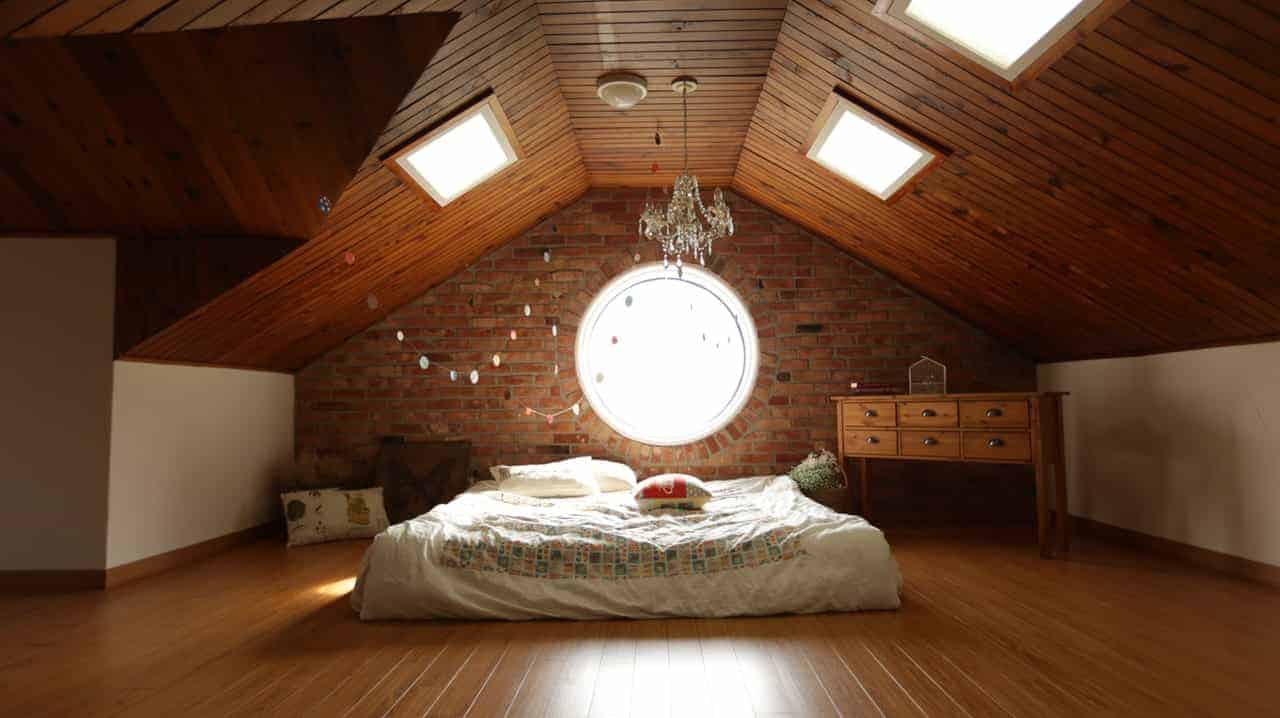 We trade stocks online
It is easier than you might think to make money trading stocks online. These days, you can learn stock trading strategies for free and even trade stocks without having to pay any commissions to a broker. We have traded stocks for a few years now.
It helps to have some initial capital, but you can start with as little as $100. It's not unusual to make 10% a month with active trading if you are disciplined. The learning curve can be a steep though – so don't expect to be able to make money with trading as soon as you start.
The trick is to start with a small amount of money and learn a strategy that you are comfortable with. We generally buy low priced stocks ($1 – $20 per share) and own them for a few weeks. We are particularly interested in trading Biotech companies that have an upcoming catalyst event (e.g. a conference presentation) that has the potential to rapidly increase the price of the stock.
If you are interested in learning the exact stock trading strategy that we use, we have an article all about how you can get a free Swing Trading DVD tutorial (worth $1,000!).
Potential earnings: It depends on your skill level and capital that you can trade. A realistic goal would be to make 10% returns on your trading account every month.
We started a blog to make money
Making money from blogging is totally possible. We make money from our blog. It is not a way to get rich quickly, but with work it is possible to make a lot of money from a blog. We make anywhere from $3,000 – $11,000 every month with our blog and it is a great way to make some extra money.
Most of the money that we make from our blog are from affiliate commissions. The way this works is that a company gives you a unique link to a product or service. When a visitor on your blog clicks through and purchases from the company, you are given credit for the sale and paid a commission. Most big companies have affiliate programs (the first company to start an affiliate program was Amazon).
You can start a blog about anything that you love. Popular blog topics include travel, fashion, personal finance, and beauty. It does take a lot of work to build an audience and monetize a blog, however it can be an extremely satisfying and lucrative endeavor.
Potential earnings:$1,000 – $10,000 per month is totally achievable (with a lot of work!). Some bloggers make much more than this.
We use Ebates to earn cash back on all our online purchases
If you like shopping online – you will love Ebates. We have always used coupons to get the best deals when shopping online and Ebates takes this to a whole new level.
We use Ebates to earn money back on a lot of the purchases we make online. If you are not using Ebates or a cash back site like it, you are leaving money on the table!
Ebates is a well-established company that is based out of San Francisco. They specialize in giving cash back for purchasing via the Ebates website. Amit Patel is CEO of Ebates (established in 1998). Currently, Ebates has 10 Million members!
Ebates can give you cash back because they get paid a small commission for every purchase through their links (2,000+ stores are on the site). They spilt (50/50) their commission with you and pay your share to you as cash back.
This is a genius business model! You get a few percent back on every purchase that you make via the Ebates site and they get a small commission. Everyone wins. We have found that Ebates will credit your account with the cash back points within 24 hours. Also, if you spend $25 using the Ebates app, you will receive a $10 bonus.
Potential earnings: $50 – $100 per month, depending on how much you spend online.
 Related Reading: Ebates Review: How We Used Ebates to Save $100 in minutes
We get paid to test websites for user friendly interfaces
We have found that testing websites for usability is a relatively easy way to make some extra money. Companies hire people remotely to test the usability of their website to improve how visitors experience their site. This is a huge industry and it is extremely easy for you to make some extra money from it.
All you need is a computer with the ability to record your screen and your voice. The software that is used is usually supplied by the company.
You provide feedback about websites that are sent to you by giving a narrative as you navigate around the site. Usually you are instructed to find something on the website or answer a question like 'Where can you find such and such a product?'.
The video of your navigational experience is automatically submitted to the company for review.
In my experience, the tests take about 15 minutes and the pay is about $10 per test. This is far better than tediously earning money with surveys. Website testers get paid weekly usually by PayPal within 7 days of submitting the completed test.
My favorite site for website usability testing is called UserTesting. They send me a few tests per week and have always been honest and paid me on time. You are required to pass a short test to be accepted, but it is quite easy. There are many other websites that offer similar paid usability testingthat you should also sign-up for if you want the potential to earn more money.
Potential earnings: $100 – $200 per month is very reasonable if you sign-up for a few different sites
Conclusion
Making extra money every month is totally possible and hopefully some of these ideas have inspired you! Be sure to check out our list of side hustles that we have used to make extra money and achieve financial freedom.
Now Check Out: How to Earn Money from Home Without Any Investment
Find this helpful? Share it so others can find it and make extra money!