Imagine if you could make enough money renting out part of your house to pay your mortgage off quickly! Sounds awesome right?!?  Becoming an Airbnb host is one way you can do this. With any kind of new money making idea there will be questions that come up immediately after you look at it. Becoming an Airbnb host is no different. So let's dive into the biggest questions you might have before you become an Airbnb host.
What happens if my house gets damaged or wrecked?
Let's just come out and face the big hairy ugly question first. If your house is damaged, Airbnb has a $1,000,000 Host Guarantee. The Host Guarantee protects your home and your stuff from accidental damage. Every host with a listing on Airbnb is eligible for coverage at no additional cost. You don't have to do anything to sign up.

What insurance do I need? What if someone gets hurt?
Airbnb has host protection in place. From their site: "Host Protection Insurance is designed to protect you from liability in case your guests get hurt or cause property damage. It's automatically included as part of your Airbnb account."
Does Airbnb screen guests?
Airbnb verifies some information about guests and hosts to help make our community a safer place for everyone. That includes requiring a profile photo, confirmed phone number, and confirmed email address. As a host, for added security, you can also ask potential guests to provide an official ID and complete Airbnb's Verified ID process.
Can I refuse people?
Hosts have the opportunity to speak with guests before the accept a booking. If the guests does not meet your listing requirements, you as the host have the option to not accept a request.
Do I have to leave the house when I list out a private room?
You don't have to leave the house if you are just listing a room. However, if you are listing your whole house, it would be expected that you leave. This is best discussed with your potential guest through messaging.
What if I change my mind about hosting?
If you no longer want your listing to be active, you can easily update the listing to inactive at any time, and can re-activate when you're ready to host again. You also have full control over the availability calendar for your listing and can limit the dates that guests have the option to request a stay.
What's expected of me as an Airbnb host?
Airbnb has a list of standards and expectations for both the host and the traveller that encompass safety, security, fairness, authenticity and reliability.  While much of it is common sense, it would be a good idea to review their standards here.
Can I list just the one room or the whole house?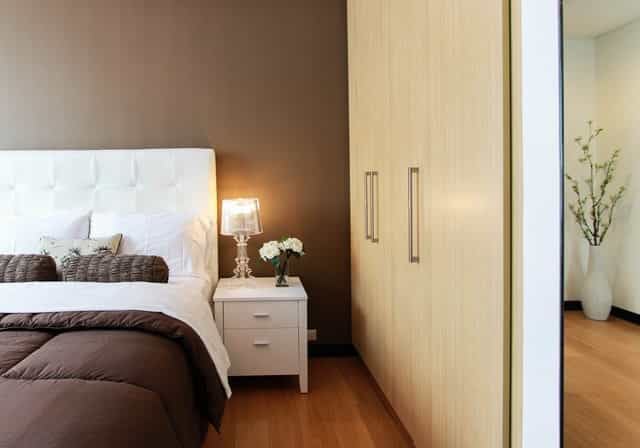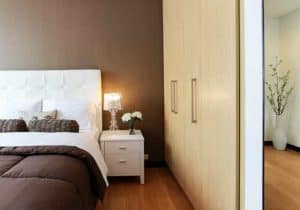 Either you can list out a room on its own or even list a shared room or the full house. It's entirely up to you.
Can I list multiple rooms?
Yes! You can list each room in your house individually, or list your entire house. You can also list a couch. Airbnb provides hosts and guests with flexibility to list and search for whatever fits their needs.
Are there any legal requirements I should know about?
Every city will have different rules on short-term bookings. In many cities you must register, or get a permit or license before guest are allowed to stay. For more information you can check here.
How does it all work?
First, you list your house. Set a price and upload your house pics. You set your conditions, days available and terms.
Then, you go back and forth with your possible guest and make plans for check-in.
Finally, welcome your guests. How you do so is up to you! You can meet them there. Have a lock box with a code. It's entirely up to you.
When do I get paid?
Airbnb handles all the money. Your payment is automatically sent 24 hours after your guest checks in. Easy.
What kind of rates can I charge?
The rate you charge is up to you. If you would like to get an idea of prices in your area, check out the listing earnings here
Do I need to advertise? How do I advertise?
There is no need to advertise your listings. Airbnb is able to match guests with listings that meet their selected criteria.
What is the cost for signing up?
There is no cost to sign up with Airbnb. It's absolutely free.
How does Airbnb make their money?
Airbnb gets paid when you have a successful booking. They take a 3% host service fee on each reservation.
Is there a feedback system?
Yes, after a trip you can review your guests and your guests can review your home. This keeps everyone accountable and designed to keep the whole experience positive for everyone.
Do I have to cook for them?
No, you don't have to cook for them. Unless that's something you enjoy.
Now you know the important things about becoming an Airbnb Host
The best thing I can see with becoming an Airbnb host is that it's free to sign up and try. You can list a room and see how it goes. If it's working for you, keep at it. Listing with Airbnb is completely free.
You can go through the whole process and try it out for yourself. This can be a great way to supplement your income and help get your finances in order.
Click here to check out Airbnb here and see what you can get for listing your room or house. You might be surprised!
Looking for More Ways to Make Money? Here are some great resources:
Like what you read? Help others find it by sharing!