Have you ever thought, "If someone would just pay me to lose weight THAT would get my butt in gear"? Well, there's some good news about getting paid to lose weight if you are willing to think outside the box. Here is the good news, there are things you can do to get paid to lose weight and exercise.
It's not as straight up as someone paying you to do push ups. But as you'll see, these different ideas can put money in your pockets while you get fit.
Here are some ways for you to get paid to exercise and lose weight.
If you love biking (and hey who doesn't!) and want to make some extra money, then Uber Eats is a great option for you. Depending on your location, with Uber Eats you can deliver food on your bike and earn extra money at the same time.
Think of it like you are getting paid to exercise.
If you want more details check out this post about becoming an Uber Eats delivery partner and Uber Eats sign up.
Or if you want to get started with Uber Eats right away (it's really quick to sign up) you can do that here.
Bet on Losing Weight
There are places online that will pay you to lose weight. If this type of weight loss wager is right for you check out HealthyWage.
Healthy Wage is a neat way to make some money while you lose weight and a great way to keep you motivated.
Simply use their calculator to decide how much you want to bet, and then get losing weight. If you are looking for a way to keep after your weight loss goals, then putting some money on the line might be the best thing to do.
Check out how you can make money by losing weight with HealthyWage here.
Make Money Walking or Running – Become a Dog Walker
If you would rather walk than ride a bike, why not do it with someone's dog and get paid for the journey! There are a few places online you can become a dog walker and start walking local dogs and make money doing so.
Rover.com and Wag.com are two great places to start earning extra money walking dogs.
Get Paid To Train or Coach a Sport – Private Sports Instructor
If you are good at a sport, then becoming a private sports instructor can be a goldmine.
Kid's sports are becoming more and more competitive. Many parents are willing to pay for extra coaching to help get the edge. As you build your client list you can even turn it into a full blown camp. Then, you can turn your one on one service into a group effort to make even more money.
This type of training is great for people who are wanting to give an edge to their kids or themselves.
Get Paid to Watch Sports by Becoming a Referee
There are always a demand for referees in many sports. It's not just for kids either, local teams will pay a referee upwards of $30 to ref a one hour hockey game.
For those of you doing the math, that could translate to $60,000 a year if you could do it full time.
It's not always the most fun job (being the ref basically makes you the target for everyone in the game you get yelled at by parents, coaches and players alike) but the pay could make up for it.
Make Money by Running a Fitness Bootcamp
If you love getting fit why not make money doing it?
Becoming a personal trainer in a group setting is a great way to keep fit and help others at the same time.
You can be the motivational person in the group and hold yourself and others accountable.
This could be your game changer.
Become a Personal Trainer
Some people aren't into working out in a group setting. If you have the right credentials, you can offer your services to help people one on one in their homes.
Because this is a premium service, you can charge extra for the special attention.
Guiding people through their workouts is a great way for you to keep in shape and get paid at the same time.
Get Paid to Do Yard Work
People hate to do yard work (speaking from experience here), but if you love to be outside and enjoy doing yard work, then you may have found a goldmine.
These Are Just a Few Ways to Make Money by Exercising
With a little creativity and some digging you could start to get paid to exercise and lose weight. Best of all you can feel great and keep motivated to keep doing these activities because they are paying you to do it. Really it's the best of both worlds.
Family Money Plan Recap – How to Get Paid to Exercise and Lose Weight
Biking – Here's more on Uber Eats sign up 
Get Paid To Train or Coach a Sport  – Private Sports Instructor
Get Paid to Watch Sports by Becoming A Referee
Make Money by Running a Fitness Bootcamp
Become a Personal Trainer
Get Paid to Do Yard Work
Looking for More Ways to Make Money? Here are some great resources:
If you found this useful, please help others by sharing it!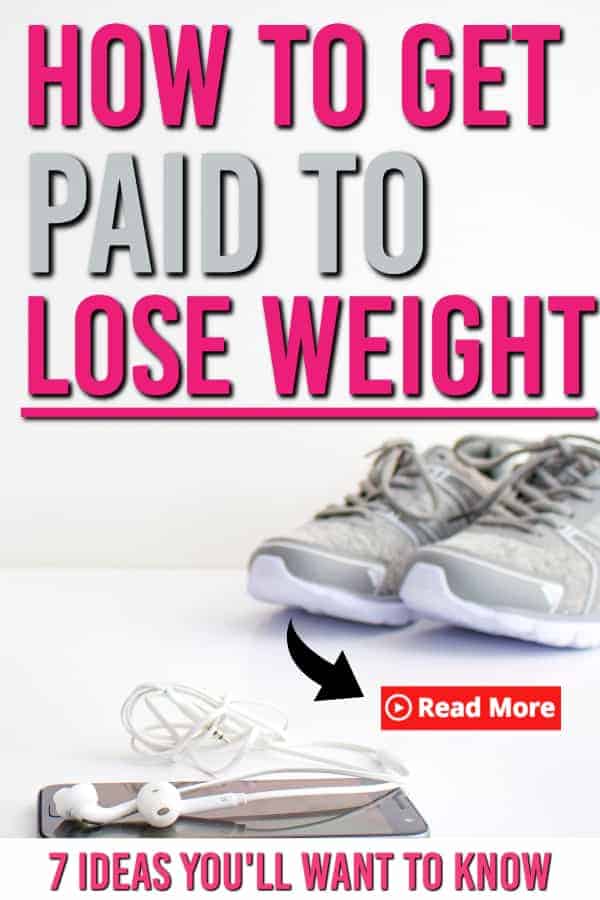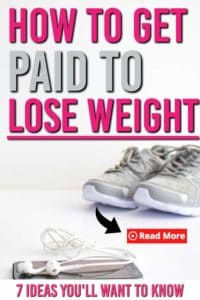 Looking For Some New Ways to Make Extra Money?
Our FREE guide will show you 10 ways you can start making extra money in your spare time!
Plus when you join our newsletter you will get access to our members only area full of great resources.