Being a first-time homebuyer can leave even the most balanced person feeling a little off. There are so many things do before buying a home that you need all the tips you can get.
Buying a home is a huge rite of passage for everyone and if done right can actually be an amazing experience.
When you are starting out, the idea of looking for a home will feel overwhelming, frustrating, and exciting all wrapped into one crazy process.
Before you dive in to your first home search there are a few things you need to look after. Since this is likely the largest purchase you will ever make you want to make sure you are ready for it. Do these things before you buy a house to make sure you don't have any surprises.
Get Pre-Approved for A Mortgage
Before you start out and go looking for a house, it's a good idea to get pre-approved for a mortgage. There is nothing worse than finding out the house of your dreams, having an offer accepted… and then being told you can't afford it.
There is nothing worse than finding out the house of your dreams, having an offer accepted… and then being told you can't afford it.
Been there. Trust me it sucks.
There are many ways you can avoid this.
Personally, I have always used a mortgage broker because it's easy and you can get a better rate. They do all the work for you. You can also use your bank if that is your preference.
What I liked with a mortgage broker was the ease of everything. They shop around for you and come back with what amount you qualify for, and often the rate of your mortgages available to you. This service shouldn't cost you anything upfront as they are paid by the banks.
It's a lot easier to get pre-approved for a mortgage now, places like Lending Tree give you all the tools you need to get pre-approved for a mortgage.
Save Up for More Than the Down Payment
Saving up for a downpayment will take some time. Once you have enough saved up it will be tempting to throw it all down on your house.
WAIT!
Before you scrape up the minimum and start out house hunting, save a little more. Make sure you have saved up enough for a repairs and maintenance fund.
At the very least, put aside some money for the surprises that will come up when it's time to move into your new place things like a lawnmower, snow shovel, microwave, new router, U-Haul rental, paint, cleaning supplies etc… are all part of your new homeowner reality.
Don't Buy as Big of a House as the Bank will Lend You.
This can be summed up by one thing: Remember who your banker works for. The bank. They want you to borrow as much money as possible because it looks better for them. Just like all of us in our jobs, bankers have quotas that need to be met. Loans and loan values fall into their quotas. Their job is to give you as much money as you qualify for, not how much is best for your financial situation.
The biggest reason to not buy as big of a house as possible is that you will be able to pay off your house faster if you don't max out your borrowing. If nothing else, you will have extra cash left over in your spending every month.
Buying a house is great, becoming house poor in the process… not so much.
If you remember, when we were building our banker told us "I can approve you for a lot more, but honestly, I don't know how you will eat if you use that much, but I can approve you for it if you want". Just because you get approved doesn't mean you should use it.
If there is only one thing you should do before buying a house it's this: shop for less home than the bank approves you.
Buying a Home is More Than "Just A Mortgage"
Your banker is going to tell you how much they will lend you. This will immediately have you looking for a house that is bigger than what you were expecting to find.
As a first-time homebuyers, it's a trap we all fall into. Resist the urge. RESIST!
Remember, not only is this the BIGGEST purchase of your life, but it's ALSO THE LONGEST purchase. Keep asking yourself: Will this purchase make me house poor? If the answer is yes, change your search criteria. Scale down.
Ask How Much the House Will Cost
The price of the house is just the start. You will have legal fees, land transfer fees, potential repairs that need to happen before you move in, paint to decorate and give it a nice fresh feel, new furniture, possibly new appliances and that's just off the top of my head.
The price you pay for the house is only the start. You are also taking on the lifestyle of a homeowner. That lifestyle has extra costs from renting. Make sure you know them before you sign on the dotted line.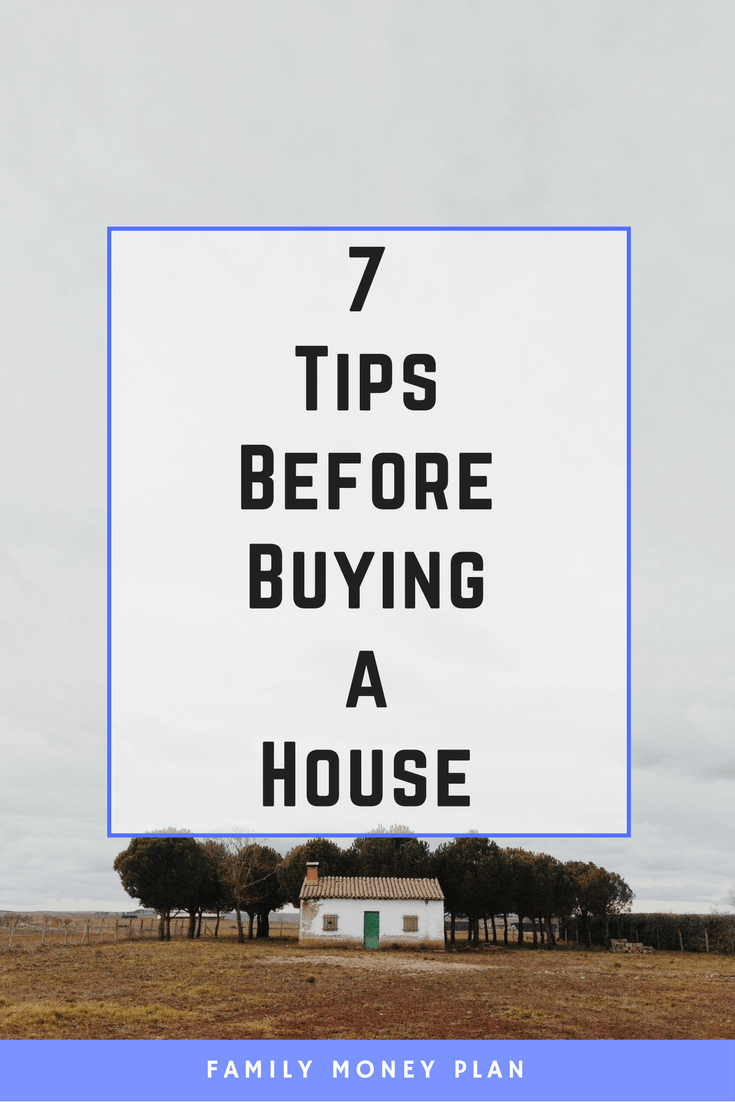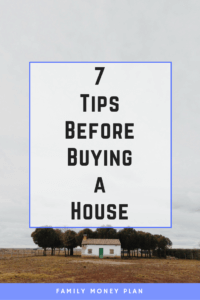 Come Up with a Budget Before You Buy a House
(if you are wanting more on this I highly recommend checking out Millennial Homeowner for more about finding and buying a home, and get this free buying a house checklist)
This is a must. If you don't have a budget for your house you are going to be in for some shocks in the first few months. Make sure to account for all things that come with owning a house. Like:
Repairs and maintenance are super important. Don't be like we were in our first house and find out you have a water heater that needs to replace because it leaked all over the basement floor (BTW, this will only happen when everything is closed).
If you are looking for a way to budget your money, I would recommend you check out our free course: The Money System That Changed My Life. It's the money system I, and others, have used to transform their finances and find peace of mind.
Ask the current owner what their costs are (monthly or annually) to maintain the house. How much are the utilities, are there any upcoming fees or roadwork that you could see show up on your property tax. The current owner should be able to provide them. A little bit of asking will go a long way to protect your wallet.
Ask Yourself if Home Ownership is Right For You.
There are a lot of choices when it comes to living accommodations. When you are looking at a place, consider if you will need that amount of space.
Do you really want to cut the grass every week?
Shovel driveways at 6:00 am in the winter before leaving for work?
Just because home ownership is firmly fixed in the North American dream, doesn't mean it's necessarily a good fit for you.
Think for yourself, and ask "Is this the lifestyle I want?"
Bonus Tip: Give Yourself A Way Out
Whenever we were putting an offer on a place, we would write in a condition with a way out. Whether it was subject to a home inspection, or approval by an unnamed 3rd party, always leave something in the contract that would let us get out of the offer if we needed it.
Talk to your realtor about your options before you go and sit down, ready to write that offer. Because when you sit down, your emotions will take control, and it's better to have a game plan in place long before you find your dream home.
Happy house hunting!
If you have already bought a house, make sure to grab this new house checklist, it's free and has everything you need for your first place.