If you haven't heard of an Instant Pot, you will. They are like a slow cooker, combined with a pressure cooker and a bunch of other things all in one. They even make yogurt! It's crazy to think that this one device does so many things. If you are new to Intant Pot craze, then you will be best served to start out with some of these 25 Tasty and Easy Instant Pot Dinners. 
What is an Instant Pot, and why should you care?
If you are a Instant pot beginner, and you aren't really sure why you should get another kitchen device, this one is perfect for families on the go. It has the ability to cook things remarkably quick, up to 70% quicker than traditional methods! We're talking soft boiled eggs in minutes, ribs in a fraction of the time and it's all thanks to this one kitchen gadget that is quickly becoming the item families can't live without.
If you are thinking about getting one, or already have one and are looking for new ideas to try. These 25 ideas below will be a great starting point on your Instant Pot Journey.
Here are a few models for you to check out if you don't have one.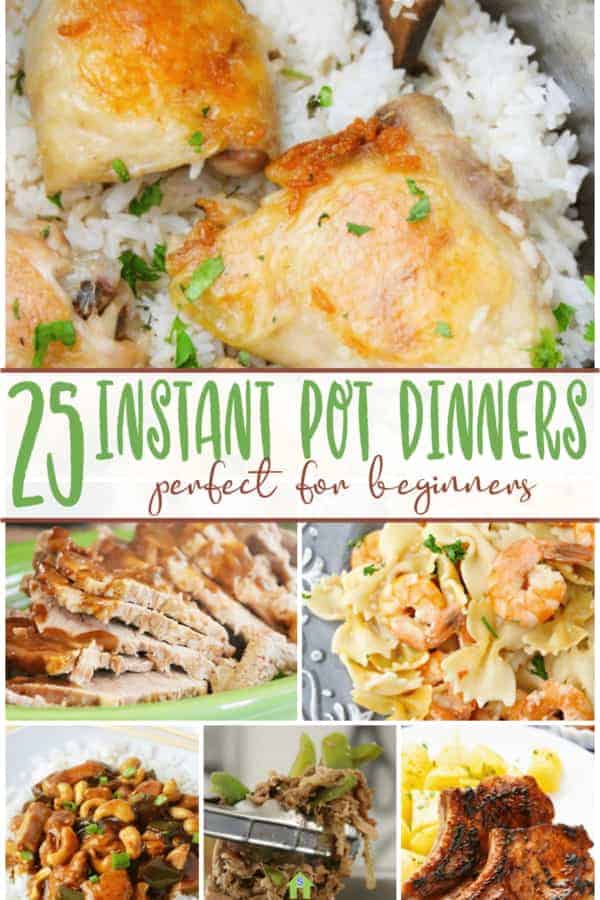 Looking for some more budget friendly recipes? Need some more recipes to spruce up your meals? Here are some more recipe collections