Net Worth Update for October 2015
When it comes to monthly reports I'm going a different route than a lot of others. Instead of going through the nitty-gritty of every detail on my net worth statement. I'm taking a macro view so we don't get bogged down by the details.
Changes in Total Net Worth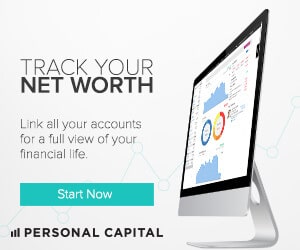 This month our net worth increased by A WHOPPING 86% of our monthly income from the previous month. Obviously if we could manage this every month we'd hit our retirement numbers a lot quicker.
Year over year we are at 12.86% increase from last years net worth.
As we have said before we are paying off our mortgage after we maximize our employer pension contributions. From there we are focusing our net worth by paying down and eliminating all of our debt.
So what happened this past month?
Thanks to the stock market changes we received a boost in our net worth. Outside of that we manage to save about 20% of our take home salaries. All in all a good month.
Passive Income for the month of October
Our passive income for October was from our dividends. The first month of a new quarter is always a little low, and really we haven't put much emphasis on the income side of our retirement since we are focused on eliminating all debt in 2016.
Income from Dividends $71.94
Income from Interest     $4.47
Income from Internet Based Businesses $5.27
Total Income                             $81.68
As a note, this was my first month that the site was up. I am making my way through the Internet Business Mastery Academy. This has been a huge catalyst for me. Instead of trying to figure everything out for myself, I have a ton of resources at my use, and their guide to setting up a business online is a perfect step by step process that I will use for any new business that I start.
Passive Income and Expenses From Websites
Since this blog is also a business I need to be keeping track of all of my income and expenses come in. I have a threshold that once I hit I will start posting how much I am making from my online efforts.
A few Other Notes
If you want to get started on your own net worth statement and take your first steps towards financial well being you can sign up for our mailing list here.
If you are needing a primer on net worth sign up for our mailing list so you don't miss next week's post on The Net Worth Statement. Send me your email.
FREE Ultimate Guide: How To Get Out Of Debt
Sign up for our weekly emails and we will send you our guide to becoming debt free and other useful resources to help you with your money.