Disney World's Animal Kingdom in Orlando always gets dismissed as the one Disney theme park you could pass up on. But dig a little deeper and this park is the favourite of many first time Disney visitors. In fact the top fast pass rides in Animal Kingdom have the longest waits out of all the rides in the park.
In fact we loved it so much, that when we extended our park passes to a 10 day pass, the kids first pick was Animal Kingdom. The Animal Kingdom rides were just THAT GOOD!
But with that comes a problem.
Some Disney rides can have looooong lines from first thing in the morning until close. If you aren't careful you could spend hours in line everyday.
You need a plan!
If you have checked out our Disney Fastpass Secrets, a strategy to optimize your Disney Fast Passes, you know there are things that you can do to get the most out of your Disney World experience.
Here are the best Fast Pass rides at Walt Disney World's Animal Kingdom (note that this refers to your first 3 passes and not the ones you get after like we talked about in the FastPass secrets).
Long wait until Disney World? Build excitement with these Disney World Countdown ideas
Let's Jump in with the Newest Section of the Animal Kingdom
Is Pandora (a.k.a. World Of Avatar) Worth The Wait?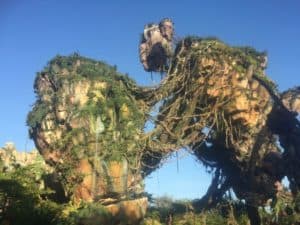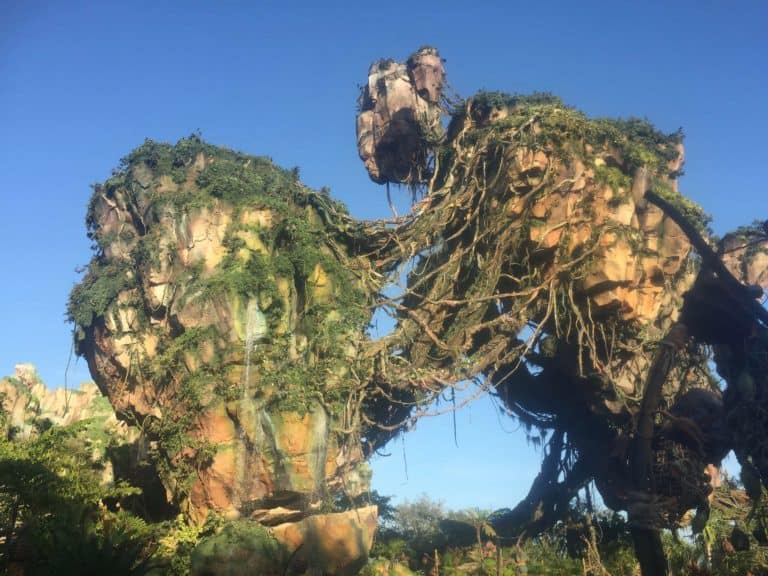 Pandora is one of the newest additions to the Animal Kingdom.
There are 2 main ride attractions Flight of Passage (crazy and amazing, can't say enough things about it) and Na'vi River Journey (very cool). The whole area is right out of Pandora from the movie Avatar.
Somehow Disney has managed to do something incredible with the floating stones. You could stare in wild wonder at the sights alone in this part of the park.
Which is good because the wait times for the two rides are long.
As in really, really long. Like we got into the park at 8 am with everyone else for Magic Hours (a privilege for people staying at Disney World resorts) and the wait was still 150 minutes at open!
That's right it was 2 and half hours of waiting right at opening. Then it gets longer as the park fills up.
But here's the thing… It was worth the wait to do it once.
Which ride?
Avatar Flight of Passage
This should be your priority. The ride blows everything else in Disney World away. The only thing that comes close to it is Soarin' in Epcot and even then it's a distant second.
This ride had lineups of over 3 hours at some points in the day.
Getting a Fast Pass for this one is key to making the most of a day at Animal Kingdom.
This is a magical boat ride in the world of Avatar. It's new and has a lot of long lines typically. Not a thrill ride, but for the Avatar lovers out there it's a must.

Now for the Rest of the Fast Pass Rides in Animal Kingdom
Kilimanjaro Safaris
This is a good one to hit early in the day or later on in the evening so the animals are more active. It gets pretty busy so booking a Fast Pass is a good idea.
Expedition Everest
This is the feature roller coaster in the park. It's got a steep climb and is pretty intense for the young ones.
Yet my youngest couldn't get enough of it. You can and should Fast Pass this.
On occasion, it does have shorter lines first thing in the morning, but the line ups can be over an hour at peak mid day times. The other option to get around this would be to use the Magic Hours but those only apply if you are staying at a Walt Disney Resort.

Kali River Rapids
This is another big time suck without a Fast Pass. It's a lot of fun and you don't want to miss it.
The best thing you can do is book this at a time that makes sense. You will get wet.
I had a hose blast me for 10 straight seconds while the rest of my boat laughed at my wetness.
Before you go to the park bring a poncho and a water proof bag for your electronics.
Dinosaur
This is a thrill ride back in time. It's a cool trip, but you can get Fast Passes for this later on in the day (meaning after you have used your first 3 in the morning).
We did this a couple of times for this ride.
This wasn't part of our initial Fast Pass strategy, but we did love this ride.
Taking a break from the parks? Here are some FREE things to do in Disney Springs
Primeval Whirl
This is more of a midway ride. Something you would see at a local roller coaster. But it still can get line ups for as long as 40 minutes. So if you have really young ones it could be on your initial Fast Pass list.
Though it was pretty easy when we went to get them later on in the day.
Thinking Epcot or Magic Kingdom? Here is the full list of Epcot Rides and the complete list of Magic Kingdom rides
Most asked question: "Do I Need to Have Seen Avatar Before I Go On The Rides"?
Not at all.
My kids (7 and 9 at the time) hadn't seen the movie and they were just as taken with it as we were. If this there is one thing I have taken as a sure fact it's that you don't need to know the movie to appreciate the rides in the theme parks.
That goes for any of the rides in all of the parks.
Want more tips? Check out our 100+ Great Disney World Tips
Headed to Disney? Save money by buying these 5 items before you leave home:
If you are looking for a great resource for your Disney trip? Pick up a copy of The Unofficial Guide To Walt Disney World It's what we used and well worth the price to save you time and get all your questions answered.
Family Money Plan Recap
Here is the rides that are worth getting Fast Passes for at Animal Kingdom.
Avatar Flight of Passage
Na'vi River Journey
Kilimanjaro Safaris
Expedition Everest
Kali River Rapids
Dinosaur
Primeval Whirl
Find this useful? We would love it if you spread the word by sharing it!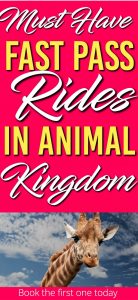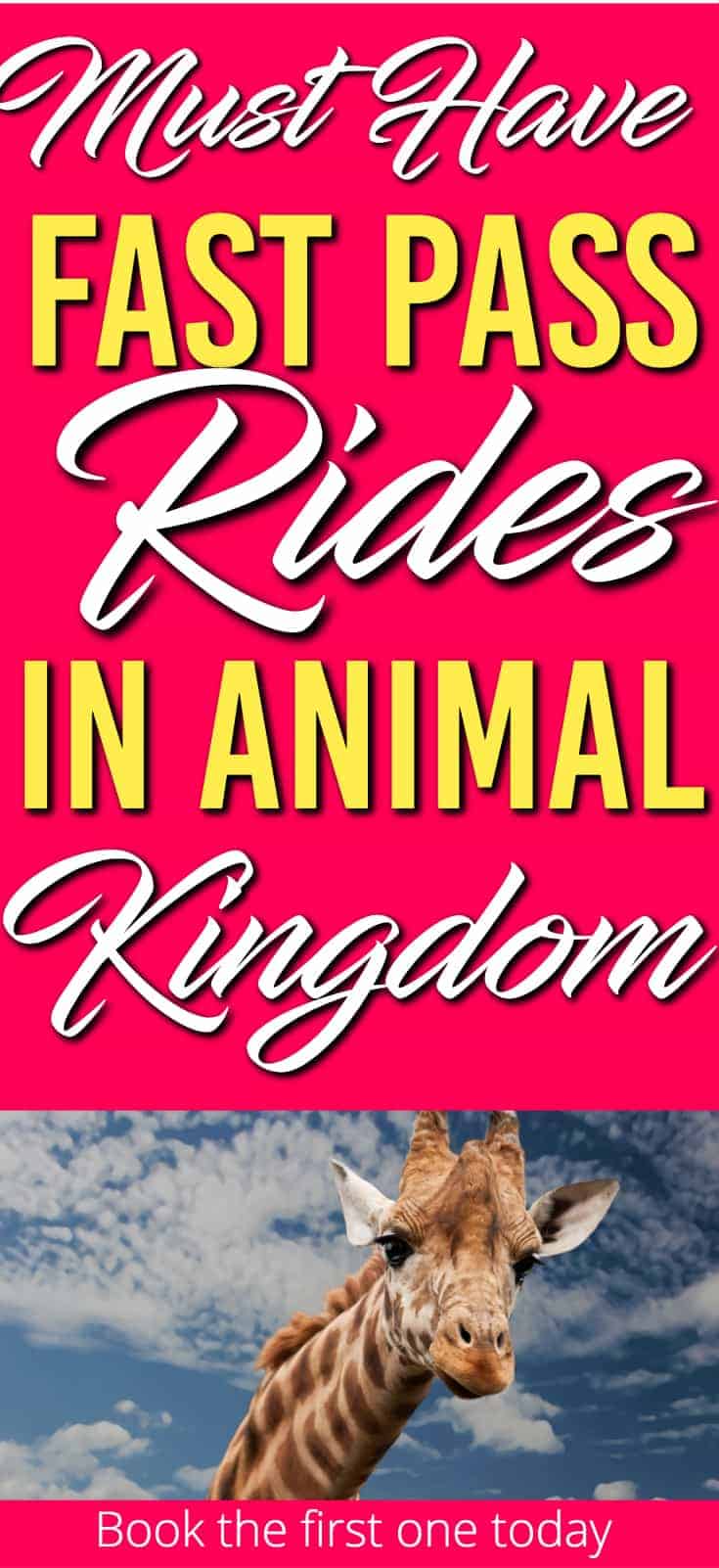 Plan Disney With Ease
Sign up for our newsletter and get our BEST DISNEY articles sent directly to your inbox so you can be best prepared!