Disney World is your family's trip of a lifetime. With the majority of people passing through the parks in the summer months, there one more thing you need to be prepared for. Namely the heat. Disney World is H.O.T. in the summer. As in hotter than you may have ever experienced. Here are some great ways for you to keep staying cool in Disney World during the hot months.
Optimize Your Fast Passes
Getting your FastPasses right is a big deal. If you want to stay cool in the Florida heat then you need to organize your Fast Passes before you get to Disney. Forget to do them and you will find yourself waiting in line for hours under the scorching sun when you are waiting in line at the rides in Magic Kingdom.
But get your Fast Passes right and you can be zipping through lines faster than Speedy Gonzales (which I don't think is a Disney character, but still…). Disney has made some changes to it's FastPass Plus system. Make sure you use this strategy to book your first few rides early and then book more.
Check out our Disney Fastpass plus secrets here.
Take a Mid Day Break
This feels really counter intuitive when you pay so much for your passes to the parks. But it makes sense.
The heat will beat you badly if you don't take your break in the mid day. Then you will find yourself heading home long before the fireworks.
Instead take a couple of hours and head back to your hotel. Go for a dip in the pool. Cool off and have a rest if you need it. This will give you a huge shot of energy so you can push through until the fireworks.
Get There Early
and

Stay Late

The coolest parts of the day are morning and night. Therefore these best times to keep cool in Disney World.

If you can get on your Fast Passes booked first thing in the morning. Then you can take off in the middle of the day off, and head back to the parks when it's still hot, but just not as hot as midday.
Get Your Cooling Gear Before You Arrive at Disney
There are a few key things you can get before you arrive at the parks to make sure you can cool off when needed.
These were in big demand at the parks. In fact they were pretty hard to find. We got ours before leaving and they were a godsend in the summer heat.
All you need is some water and these towels provide some very nice, much needed cooling. Don't leave home without them.
You can get a small glass of water for free anywhere in the park, but I found that it was easier to have an empty water bottle to bring with me. Also a Contigo water bottle has the advantage of keeping your water cool through out the day which is important when it's 90 degrees.
This battery controlled fan was really useful in the parks. Sadly we didn't buy one before we left and paid the park premium.
Still it's a nice tool to have in the hot summer heat. You can get them here.
For more items you should buy before you go to Disney World you should read this post on the 16 things you must buy before you go to Disney World
Fill the Middle of the Day with Shows
If you insist on staying the parks in the middle of the day. I totally get it. We did the same thing on several days.
Luckily there are a lot of shows in each park that you can take in and get out of the heat.
Here are some really entertaining shows for each of the parks
Epcot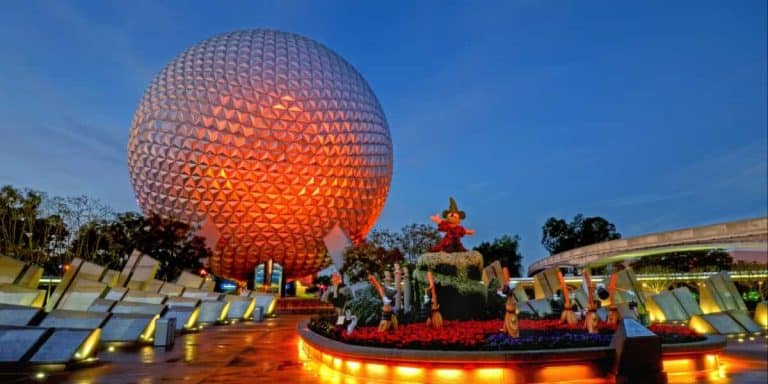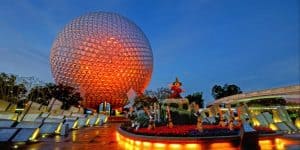 Club Cool
This should be your first stop along the way to escape the heat. This is a great place right in the middle of Future World and offers free samples of different Coke products from around the world. Don't miss it!
Epcot Character Spot
There's another place where you can spend some time getting your character photos and autographs. Since Epcot has two fast pass tiers you need to have an Epcot Fastpass+ strategy.here.
Pixar Short Film Festival
This is another great cartoon show that will give you some respite from the heat.
Circle of Life
Anything with the Lion King is amazing. This environmental fable is in an area that is nicely air conditioned and has some restaurants to eat in the area.
The Seas with Nemo and Friends Pavillion
There are a few shows in this area. Turtle Talk with Crush is a nice show and there are plenty interactive exhibits to eep you out of the sun for a while.
World Showcase
Throughout this pavilion there are places for you to pop into and escape the heat.
Thinking Epcot? Here is our Epcot One Day Plan, and the full list of Epcot Rides.
Magic Kingdom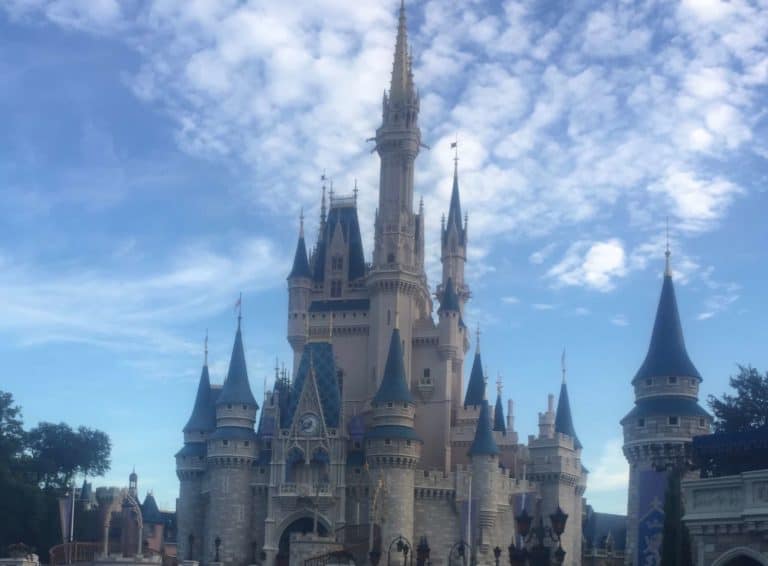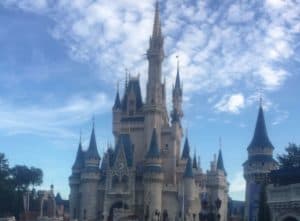 Gift Shops Along Main Street USA
All of them are air conditioned and can provide some much needed relief.
Walt Disney World Railroad
This isn't air conditioned but it's covered and gives you a nice view around the park while you get off your feet for a while
Enchanted Tiki Room
This is a neat show that can help you escape the heat for 15 minutes.
Country Bear Jamboree
This animatronic show is a great way to sneak the kids and get some relief from the heat.
Hall of Presidents
It's out of the heat and pretty cool to see what can be done with the Presidents of today and yesteryear
Enchanted Tales with Belle
Another show with everyone's favourite friendly village girl and the accompanying cast. It's interactive so your kids may love it and want to go over and over.
Transit Authority PeopleMover
It's not air conditioned but it does provide some relief from the sun and you can get off your feet for a while.
Monsters Inc. Laugh Floor
Great comedy show that's interactive and air conditioned. Great for the kids and adults alike.
Carousel of Progress
Originally conceived for the world's fair in 1964-65. It's another show that has been updated and provides a nice escape from the Florida heat.
Hollywood Studios
For the First Time in Forever- Frozen Singalong
This is a great one for the young kids.
Muppets 3D Live
This park is a great way to see your fave Muppets in an indoor setting.
Star Wars Launch Bay
This is a must for Star Wars fans and a must if you want to get out of the heat for awhile.
Voyage of the Little Mermaid
Another show that you can get out of the heat for a while with.
Disney Junior Live
Another great show to escape the heat. Your young ones will be thrilled!
Thinking about Hollywood Studios? Here is our Hollywood Studios one Day Plan or check out the complete list of Hollywood Studios Rides
Animal Kingdom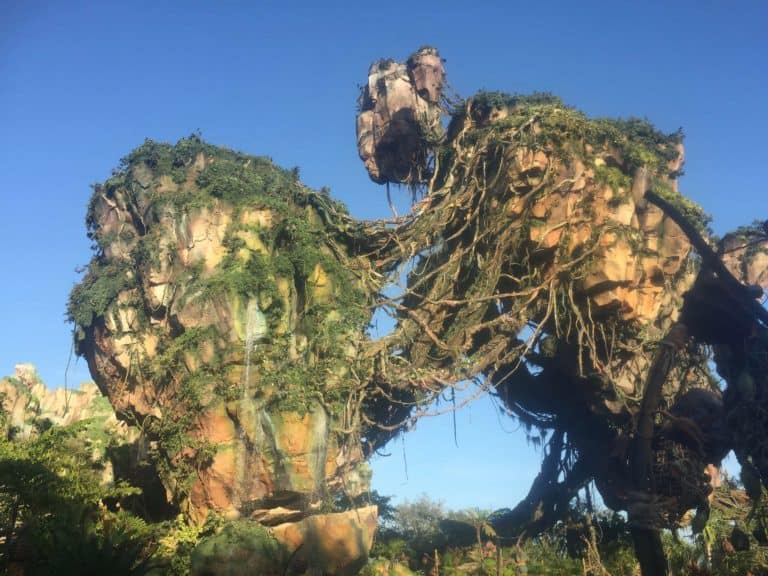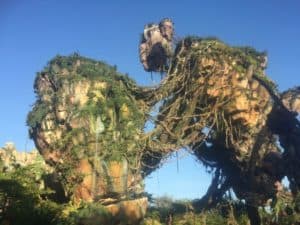 Tree of Life/ It's Tough to be a Bug
This should be a default one. Of course you need to go see the show in the giant tree. It's a 4D immerse show that you will be happy you went to . The air conditioning is just a bonus
Festival of the Lion King
This acrobatic show is a must for everyone. It's not super cool (temperature wise) due to the venue but it's out of the sun and worth seeing.
Finding Nemo The Musical
It's inside and it's awesome. Plus it has A/C. Need I say more? This show should be on your priority list.
Treats to Cool Off
This is another great way to keep cool. There are ice cream and cool treats galore in the parks.
If you have allergies there are nut safe products in the parks. Just ask any of the vendors for their food binder and you can see if they are safe for your children or not.
Dole whip is a must, check out the other must try treats at Disney here.
Headed to Disney? Save money by buying these 5 items before you leave home:
Lastly there is the water parks, you can find out more in these Disney Water Park tips.
Taking a break from the parks? Here are some FREE things to do in Disney Springs
Family Money Plan Recap – Ways to Keep Cool at Disney World
Disney World is going to be a great trip no matter what. But when you can make sure you are staying cool at Disney World it gives you an added advantage of making it the trip of a lifetime.
Here are the best ways to keep cool in Disney World.
Optimize Your Fast Passes
Take a Mid Day Break
Get There Early and Stay Late
Get Your Cooling Gear Before You Arrive at Disney (Cooling Towel, Water bottles and Fans)
Fill the Middle of the Day with Shows
Get Cold Treats to Cool Off
Want More Disney World Tips? Read these:
If you find this helpful? Can you help others find this by giving it a share!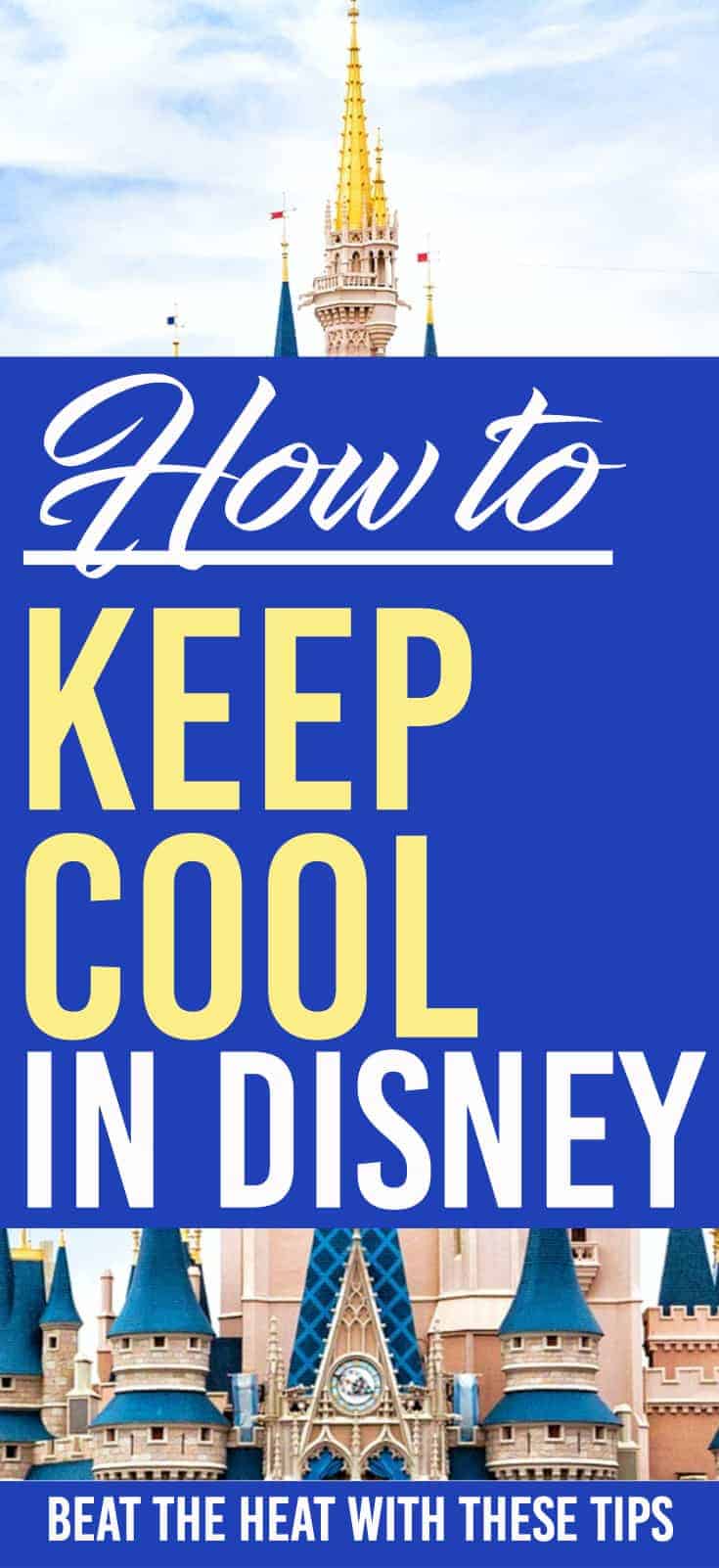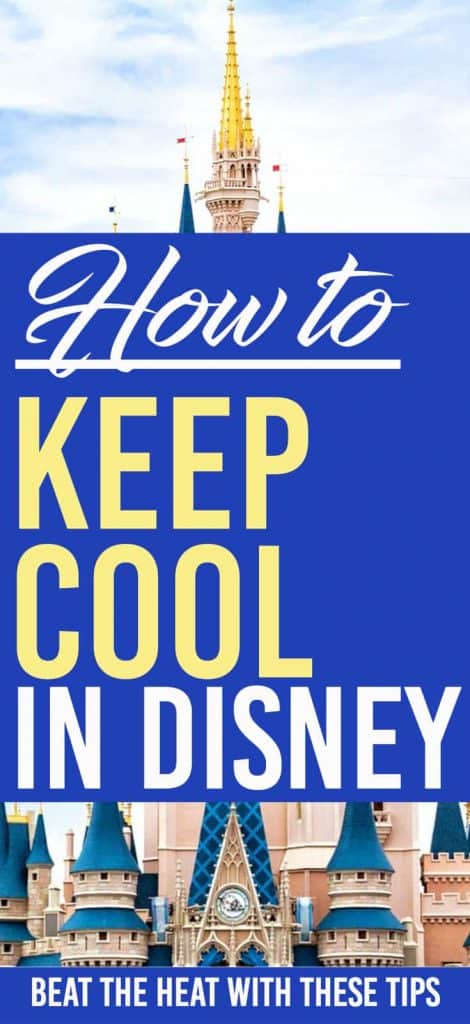 Plan Disney With Ease
Sign up for our newsletter and get our BEST DISNEY articles sent directly to your inbox so you can be best prepared!