Disney Worlds Epcot is a theme park unlike no other. Where else can you go to soar in amazement around the world in Soarin'. While in the same place sample foods from all over this amazing planet. Epcot has done a great job of balancing interesting attractions, amazing foods and jaw dropping rides. But to see it all in a day takes planning. Here is the Epcot day plan we used to see everything that was great in the park.
Side note: If you are wanting a 2 day schedule you could easily stretch this out for 2 days and split the park into halves with seeing the World Showcase on the second day. It would also allow you to guarantee a second Tier A Fast Pass ride as we will discuss below.
Before We Begin: Read This First!
Deep breath. This is the key BIG takeaway before you leave for Disney World. Pay attention because it's a BIG one.
You can't see it all.
It's impossible to see everything at Walt Disney World, no matter which park you are in.
Each Disney park is HUGE and there is no way you are going to manage it all. Once you accept that then you can focus on what's important.
What's important is giving your kids the best memories possible. This plan should help you with that.
Packing? Get The Ultimate Disney World Packing List – Free Printable
Pre-game: Get Your FastPasses Booked Early in the Day
Get your FastPasses done early so you can re-book more.
There's two mentalities to a FastPass strategy.
The first is to use your passes at a time a day when the park is at your busiest.
The other is to have your passes booked in the morning so you can continue rebooking the extra passes (you get one extra at time after you have used your first three) and try to optimize as much as you can.
This is what we did and it worked out great in the summer.
These rides have the longest wait times so you will want to see them first thing in the morning. You may even get to go on a second time if you can.
Best rides at Epcot to use with your Fast Passes:
Soarin'
Test Track
Mission: Space
Frozen Ever After
Spaceship Earth
Epcot FastPass Tiers
Epcot has two Fast Pass tiers, there is Tier A which you can do 1 pass with before your day at the park. The other is Tier B, this one you can book two rides.
The Epcot Fastpass Tier A Rides are:
Soarin'
Frozen Ever After
Test Track
Illuminations
The problem is that 3 of the best rides are in here and you can only pre-book one of them.
To get around this you should book the one that you must see (if you have younger children it might be Frozen Ever After) personally I would book Soarin' it's one of the coolest experiences in all the parks. The only thing that beats it is Animal Kingdom's Flight of Passage (which you can read about here).
The Epcot FastPass Tier B rides are:
Mission: Space (Free or Orange)
Living with The Land
Disney & Pixar Short Film
Epcot Character Spot
Spaceship Earth
The Seas with Nemo and Friends
Journey Into Imagination with Figment
Turtle Talk with Crush (save for later on)
Because you can book two of these, I would book them early, and pix Mission Space and Living with the Land. But I'm getting ahead of myself.
Want more tips? Check out our 100+ Great Disney World Tips!
Check out these two posts to help you out with your Epcot FastPass Strategy
Next Cut Down on Your Time Around the Park
Your legs might be able to handle all the walking. But your little ones may feel differently after a couple of hours in the heat. You can be more efficient with your time if you break the park up into it's sections.
The best way is to take it by the different areas. Spend the morning in Future World (which is easy because the World Showcase doesn't open until a little later in the day).
Then start walking around the World Showcase in the afternoon after your break (we will get to why you want a break in a minute).
This approach is really helpful because you can focus on the area rather than zig zagging back and forth around the park.
Taking a break from the parks? Here are some FREE things to do at Disney Springs
Get On the Rides That Can Shut Down out of the Way First
Our very first ride in all of Disney was Splash Mountain (in Magic Kingdom). We used our Fast Pass, got to be next to jump on the ride and it got shut down for the day.
Not what we envisioned in our first ride at Disney.
The truth is that these rides need maintenance. Disney is on top of everything to make sure the rides are perfect. I've heard that if anything is off with the ride (even sound) they will close it to make sure it's top notch.
The two rides we saw with shut down issues were Frozen Ever After and Mission: Space.
Try to get these done as early as possible. Plus they also have two of the longest lines as the day gets on and the parks fill up.
Use your Dining Pass to Maximize Character Meetings
This is a key time saver. There are a bunch of characters and your kids will want to meet them and get their autograph.
(Parent Note: Get your autograph books here before you leave).
Character meals are the sit down meals you get with some dining plans. They are great for meeting characters while you get a break from the day and eat some food.
It's really killing two birds with one stone (terrible expression btw). The characters come to your table and you can meet them and get your pictures with them rather than waiting in line for up to an hour during the rest of your day.
The best character restaurant in Epcot is the Garden Grill, each of the big name characters (Mickey, Minnie, Chip and Dale) comes around to your table for a photo.
My favourite meal in the World Showcase was the Biergarten. Great buffet and the entertainment was a lot of fun for the kids.
Take a Midday Break
If you're thinking, "Are you insane?! I'm paying how much for this trip and you're telling me to leave the park?!?"
I felt the exact same way…Until about 3 o'clock on the first day.
Then we all looked at each other and realized we were spent. By then it was too late to go back to the hotel because we had an early dinner and had to find places to keep cool in Disney World.
Taking a break in the afternoon is a great way to escape the heat and relax before jumping back into the park activities.
Jump on the bus back your hotel. Take a dip in the pool, refresh and see if there are any FastPass rides you want to book. This will be key to lasting for the fireworks, which are pretty cool.
Book More Rides and Be Willing to Adapt
You are going to have a great time at Disney World. But your plan needs to be flexible (and by plan I mean you). Kids may want to wait in line for the rides. As I like to say, "Having a plan is essential. Following it is optional."
By planning and having an idea of what you want to do you will be best served when you arrive at the parks. Otherwise you can get there and just be awestruck and left wondering what to do because there is so much to take in.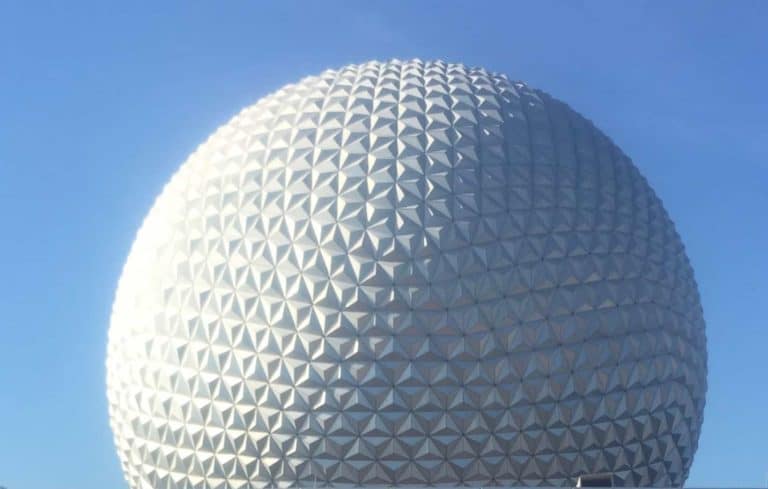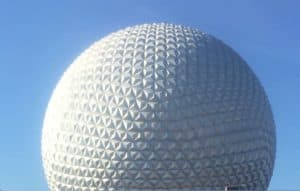 The 3 Tier A Epcot Fast Pass Rides – What You Need to Know
Frozen Ever After
Honestly I thought I was done with Frozen (our iTunes play count for "Let it go" sits near 1000 plays) but the one thing Disney does with it's new rides is hit them out of the park.
I got off Frozen and could have gone right back onto it, had it not been for the 70 minute wait. This one is worth the FastPass. One other note is that Frozen did shut down a few times when we were there. So it's worth booking this as early as possible. But that's all a part of our FastPass strategy.
Test Track
This ride is sponsored by Chevrolet and you are very much made aware of it. I'm not a car guy but it's pretty cool ride and getting to test out your car at the end to see how it compares is pretty cool.
Thinking about Hollywood Studios? They have two of the top 10 rides. Here is our Hollywood Studios one Day Plan or check out the complete list of Hollywood Studios Rides
Soarin'
This ride is amazing! You must book this ride. It's a flight around the world over some of the coolest places. Honestly I could have done this ride a dozen times in a row and not gotten bored.
While Epcot doesn't have the same ton of rides (they are changing that as mentioned at this years D23). There are two tiers of rides. One tier has the 3 main rides, Frozen Ever After, Test Track and Soarin' the other has the rest.
The best strategy for a two day is book Frozen one day an Soarin' the other. Then get to the park first thing and line up for Test Track. If you are doing it in one day then you will need to pick your top two.
For more on our Secret Disney Fast Pass Strategy click here.
Want to see everything Epcot has to offer? Check out the complete list of Epcot rIdes
Epcot One Day Plan
Pregame: Book Soarin' (or Frozen if your kids are fans) for two hours after the park opens (so 11:00 if it opens at 9:00). Book Mission Space for 10:00 (as it's closer to Test Track) and Living with the Land for 12:00.
Here is our Epcot in One Day Itinerary:
Get there at open and rush to Test Track, the lines will be at their shortest in the morning. Because you are getting there at open it will give you 1 and 59 minutes to do that ride and get to Mission Space (your Fast Pass has a 1 hour window, so if you book it at 10:00 you will have until 11 to get there).
Test Track
Mission: Space (Fast Pass)
Spaceship Earth or Character Meet (if your kids are interested in the characters and getting autographs)
Check out Club cool for free drinks from around the world
Soarin' (Fast Pass)
Livin the Land (Fast Pass)
Immediately check if you can book Frozen or another ride of interest
Lunch at a Snack
The Seas with Nemo
(back to hotel for a break)
If you aren't you can keep cool at Disney with some shows or indoor rides like Figment or the Short Films Festival
World Showcase (depending on your preferences you will want to see what each pavilion has to offer and pick shows accordingly. This book is a great place to start.
Illuminations
Headed to Disney? Save money by buying these 5 items before you leave home:
Find this helpful? Share so others can have a great time on their trip!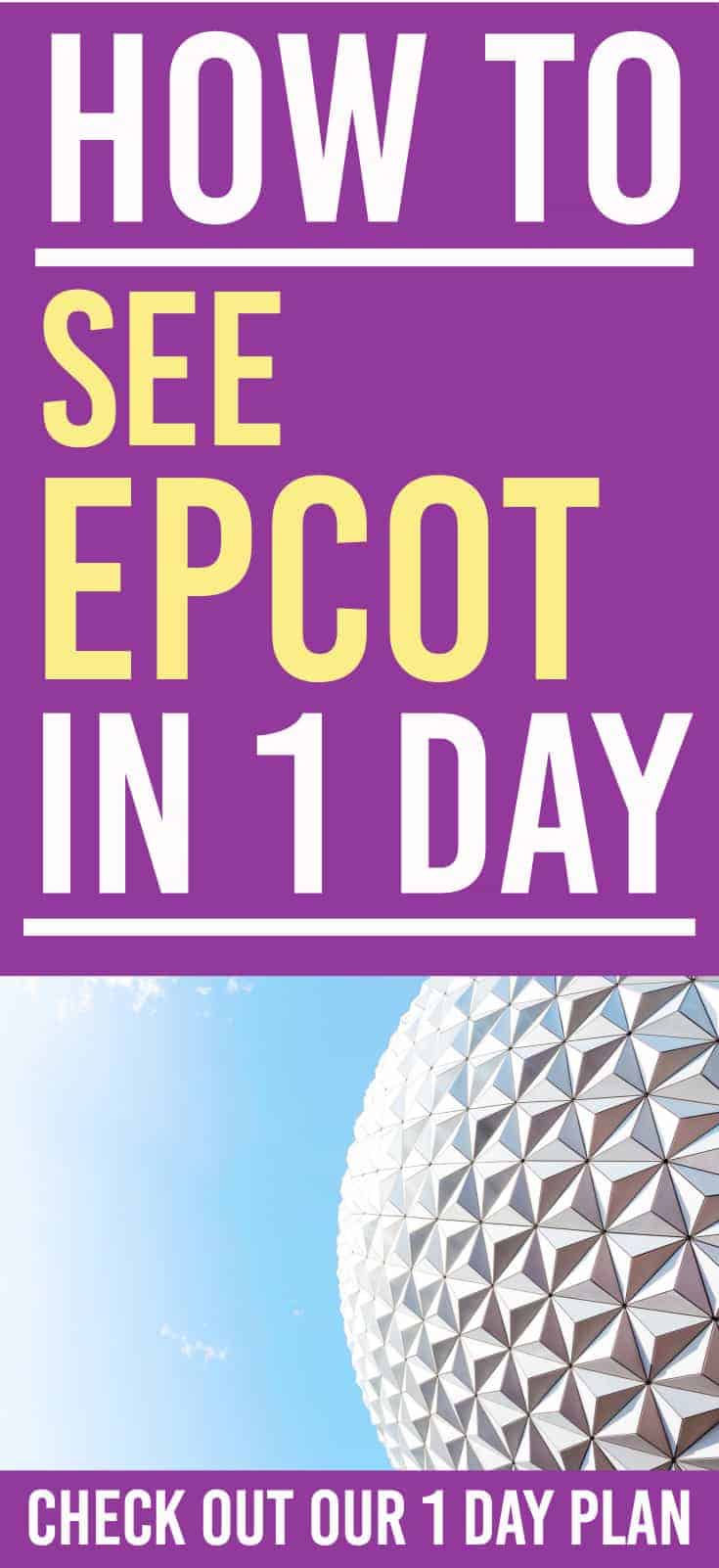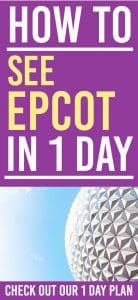 Plan Disney With Ease
Sign up for our newsletter and get our BEST DISNEY articles sent directly to your inbox so you can be best prepared!