Eating at Disney World can be so expensive, but you can still enjoy good food without breaking the bank. There are many places to get the best frugal snacks, meals, and more in Disney World. Here are a few of our favorite places to eat and save.
Snacks
Popcorn
A quick, filling snack is available throughout the parks. Popcorn! In the past, Disney has sold promotional refillable buckets for around $10. These buckets can be refilled at most popcorn stands for $1.50 throughout the parks during the day of purchase. Check before your trip to see if this promotion is still available. It's one of our favorite ways to have a yummy, affordable snack on our trips to the magical world of Disney.
Dole Whip
If you've ever been to Disney World, chances are you've craved a delicious, pineapple-flavored soft serve dole whip. This affordable (currently under $5) treat will cool you off and keep your hunger at bay.
Churro
While these can be harder to find, they are definitely worth seeking out. What else can you say? It's a churro and churro's are amazing!
Ice Cream Treats
If your child has allergies you will want to check out the ice cream carts that are all over the parks. Not only are they perfect for getting a nice cool snack, but several of them are allergy friendly which can come in handy (under $5). Always check the ingredient or nutritional binder that every food place has readily accessible for you.
Mickey Pretzel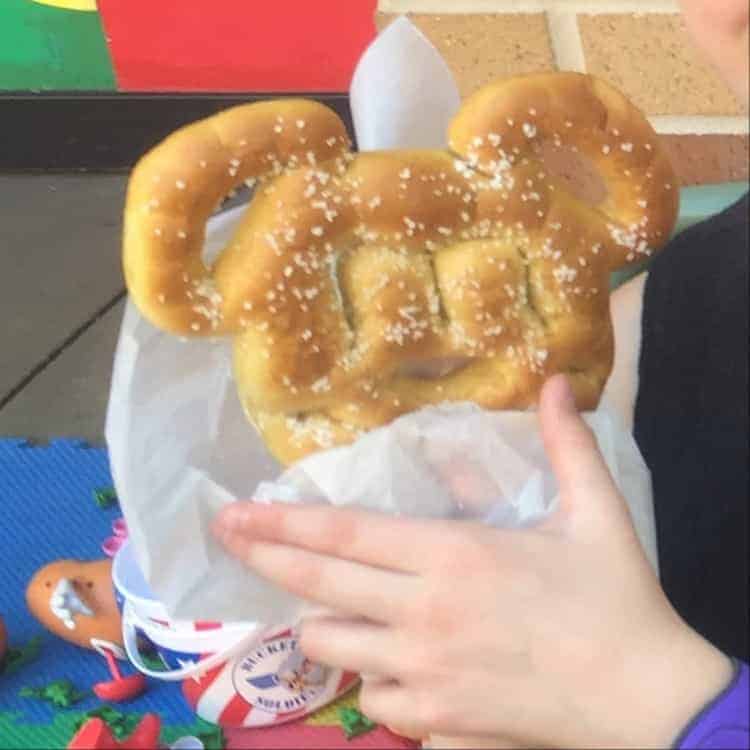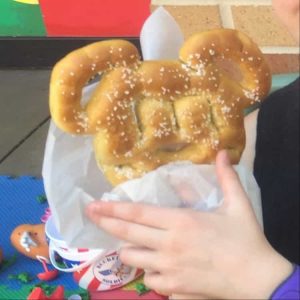 These are a can't miss item in the park. You will find them every where. These pretzels are a staple of your trip to Disney World and you can find them in every park. Make sure to get the cheese for dipping.
Sandwiches
Grab a sandwich or wrap for under $8 at the Earl of Sandwich at Disney Spring. One of our favorites is the buffalo chicken wrap with grilled chicken, cheddar, romaine lettuce, roma tomato, celery salt, buffalo sauce and ranch dressing. For vegetarians, the caprese sandwich with mozzarella, roma tomato, basil, and balsamic is delicious! Salads, soup, and affordable breakfast are also available.
Turkey Legs
A turkey leg might sound like a funny thing to have in a theme park, but they are smoked so it's more like eating ham. This is a must have for your first-time in Disney World. Once you have one you will likely find yourself hunting them down again.
Hot dogs
Casey's Corner in the Magic Kingdom is fast and cheap for the whole family. Their claim to fame is hot dogs. Of course, you can get an original, all beef hot dog, but most branch out with fun, delectable toppings. Try the macaroni and cheese all beef dog (in regular or foot long size) or top with buffalo chicken, ranch, garlic, and celery. Throw in a side of fries, and fill up before visiting Cinderella's Castle or riding the teacups. You can even order ahead of time via My Disney Experience App.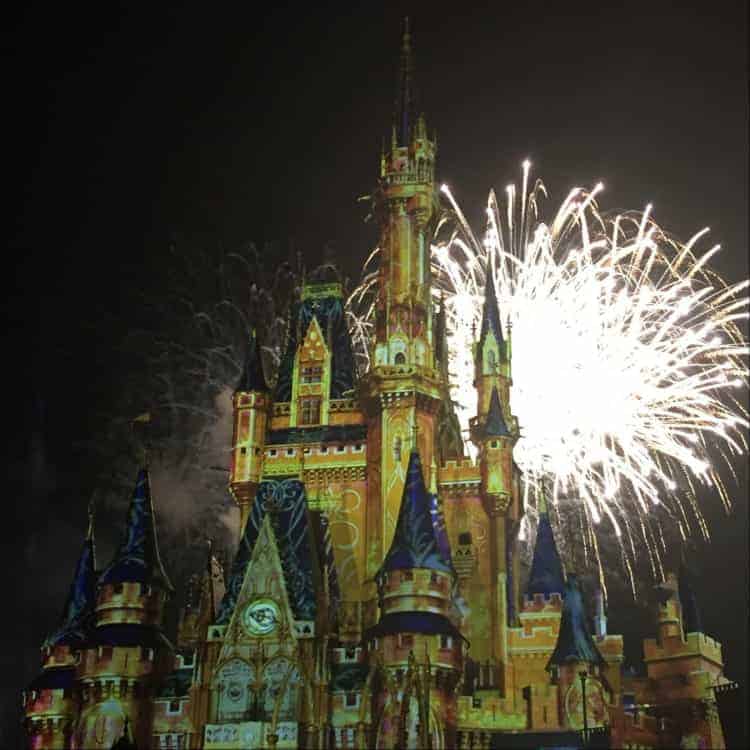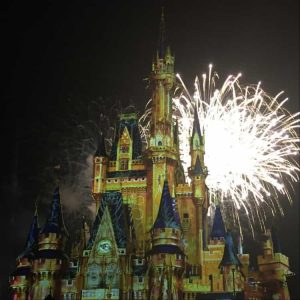 Taking a break from the parks? Here are some FREE things to do in Disney Springs
Dining Plans
Depending on how often you plan on eating in the parks (as opposed to going off-site or bringing your own food), Disney Dining Plans may be a great choice for your family. There are different options, and the site or a travel agent can help you figure out if it's the best economical choice for your family.
Having done Disney World with a dining plan it was nice to have everything paid for in advance and be able to just pick what we wanted from our plan. To make sure you get the best dining reservations check out the most important dates for planning your Disney Trip
There are hundreds of restaurants to explore in Disney World. There's nothing wrong with splurging for a character breakfast or fancy table service dinner, but for frugal snacks, meals, and more in Disney World, you'll love to try these accessible places on your vacation.
Need More Disney World Tips? Check out these:
Like what you read? Make sure to share it so others can find it too!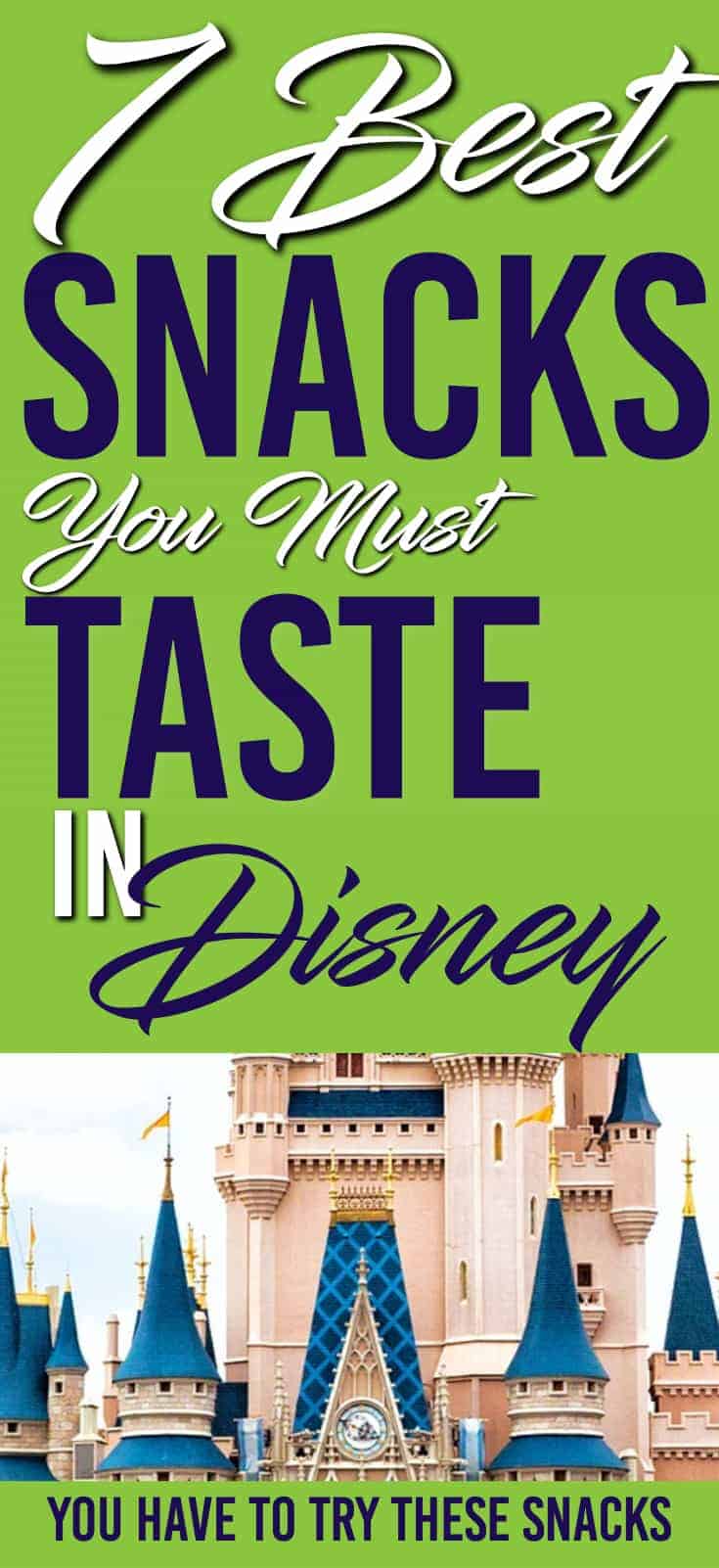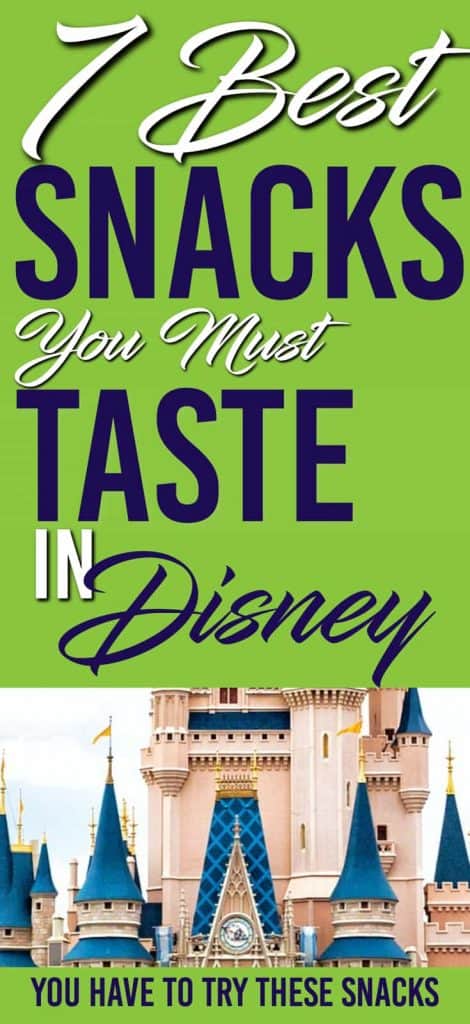 Plan Disney With Ease
Sign up for our newsletter and get our BEST DISNEY articles sent directly to your inbox so you can be best prepared!