Let's face it family, Disney World's Magic Kingdom is awesome, truly epic! But it can also place a lot of stress on us as parents. We want to give our family the best experience every chance we get and Disney is like the Super Bowl of parenting events. To make the most of it you need a plan for Magic Kingdom. Here is the Magic Kingdom plan we had so we could get the best of Walt Disney World Magic Kingdom in two days.
Side note: If you are wanting a 3 day schedule you could easily balance this out to 3 days.
Before We Begin: Read This First!
Deep breath. This is the key BIG takeaway before you leave for Disney World. Pay attention because it's a BIG one.
You can't see it all.
It's impossible to see everything at Walt Disney World.
Each Disney park is HUGE and there is no way you are going to manage it all. Once you accept that then you can focus on what's important.
What's important is giving your kids the best memories possible. This plan should help you with that.
Getting ready for Disney? Get The Ultimate Disney World Packing List – Free Printable
Pre-game: Get Your FastPasses Booked Early in the Day
Get your FastPasses done early so you can re-book more.
There's two mentalities to a FastPass strategy.
The first is to use your passes at a time a day when the park is at your busiest.
The other is to have your passes booked in the morning so you can continue rebooking the extra passes (you get one extra at time after you have used your first three) and try to optimize as much as you can.
The second one is what we did and it worked out great in the summer.
These rides have the longest wait times so you will want to see them first thing in the morning. You may even get to go on a second time
Here are the biggest rides you should be booking with your Fast Passes for Magic Kingdom:
Thunder Mountain Railroad
Splash Mountain
Space Mountain
Seven Dwarves Mining Railroad
Peter Pan's Flight
Check out these posts to help you out with your Fast Pass Strategy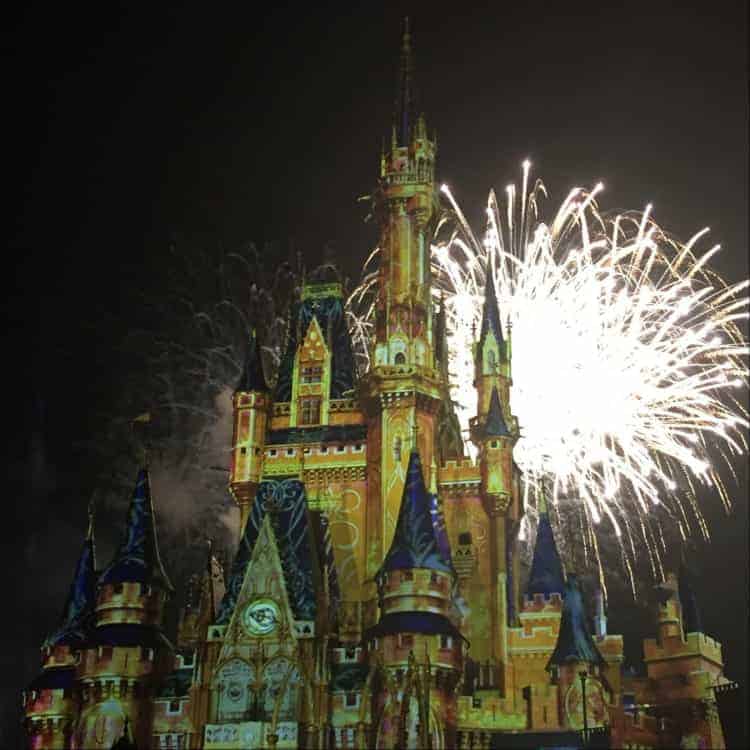 Next Cut Down on Your Time Around the Park
Your legs might be able to handle all the walking. But your little ones may feel differently after a couple of hours in the heat. You can be more efficient with your time if you break the park up into it's sections.
The best way is to take it by the different areas. There are tons of things to do and it will feel great to have one part of the park done and know that if you have time you can always come back.
This approach is really helpful because you can focus on the area rather than zig zagging back and forth around the park.
Get On the Rides That Can Shut Down out of the Way First
We cover this in the FastPass one but I want to make special mention of it here.
Our very first ride was Splash Mountain, we used our Fast Pass, got to be next to jump on the ride and it got shut down for the day.
Not what we envisioned in our first ride at Disney.
The truth is that these rides need maintenance and Disney is on top of everything to make sure the rides are perfect. I've heard that if anything is off with the ride (even sound) they will close it to make sure it's top notch.
The two rides we saw with issues were Splash Mountain and Seven Dwarves Mining Railroad.
Try to get these done as early as possible. Plus they also have two of the longest lines as the day gets on and the parks fill up.
Long wait until Disney World? Build excitement with these Disney World Countdown ideas
Use your Dining Pass to Maximize Character Meetings
This is a key time saver. There are a bunch of characters and your kids will want to meet them and get their autograph (Super
Parent Note: Get your autograph books here before you leave).
Character Meals are the sit down meals you get with some dining plans. They are great for meeting characters while you get a break from the day and eat some food.
It's really killing two birds with one stone (terrible expression btw). The characters come to your table and you can meet them and get your pictures with them rather than waiting in line for up to an hour during the rest of your day.
Take a Midday Break
If you're thinking, "Are you insane?! I'm paying how much for this trip and you're telling me to leave the park?!?"
I felt the exact same way…Until about 3 o'clock on the first day.
Then we all looked at each other and realized we were spent. By then it was too late to go back to the hotel because we had an early dinner and had to find places in Disney World to keep cool.
Taking a break in the afternoon is a great way to escape the heat and relax before jumping back into the park activities.
Jump on the bus back your hotel. Take a dip in the pool, refresh and see if there are any FastPass rides you want to book. This will be key to lasting for the fireworks, which are a must see.
Travelling with toddlers? Here are 5 Tips for Disney World With Toddlers
Book More Rides and Be Willing to Adapt
You are going to have a great time at Disney World. But your plan needs to be flexible (and by plan I mean you). Kids may want to wait in line for the Magic Kingdom rides. As I like to say, "Having a plan is essential. Following it is optional."
By planning and having an idea of what you want to do you will be best served when you arrive at the parks. Otherwise you can get there and just be awestruck and left wondering what to do because there is so much to take in.
Taking a break from the parks? Here are some FREE things to do in Disney Springs
Catch the Fireworks at Least Once
The truth is the best time for the park is first thing non the morning (or if you can get early magic hours too then it's worth it even more). So you need to think about the next morning and the night before all as one item. Personally I would do the fireworks one day and then do the parade the other day (there are a few throughout the day on Main Street). Since the parade is mid day you will like skip the midday break or take it a little later.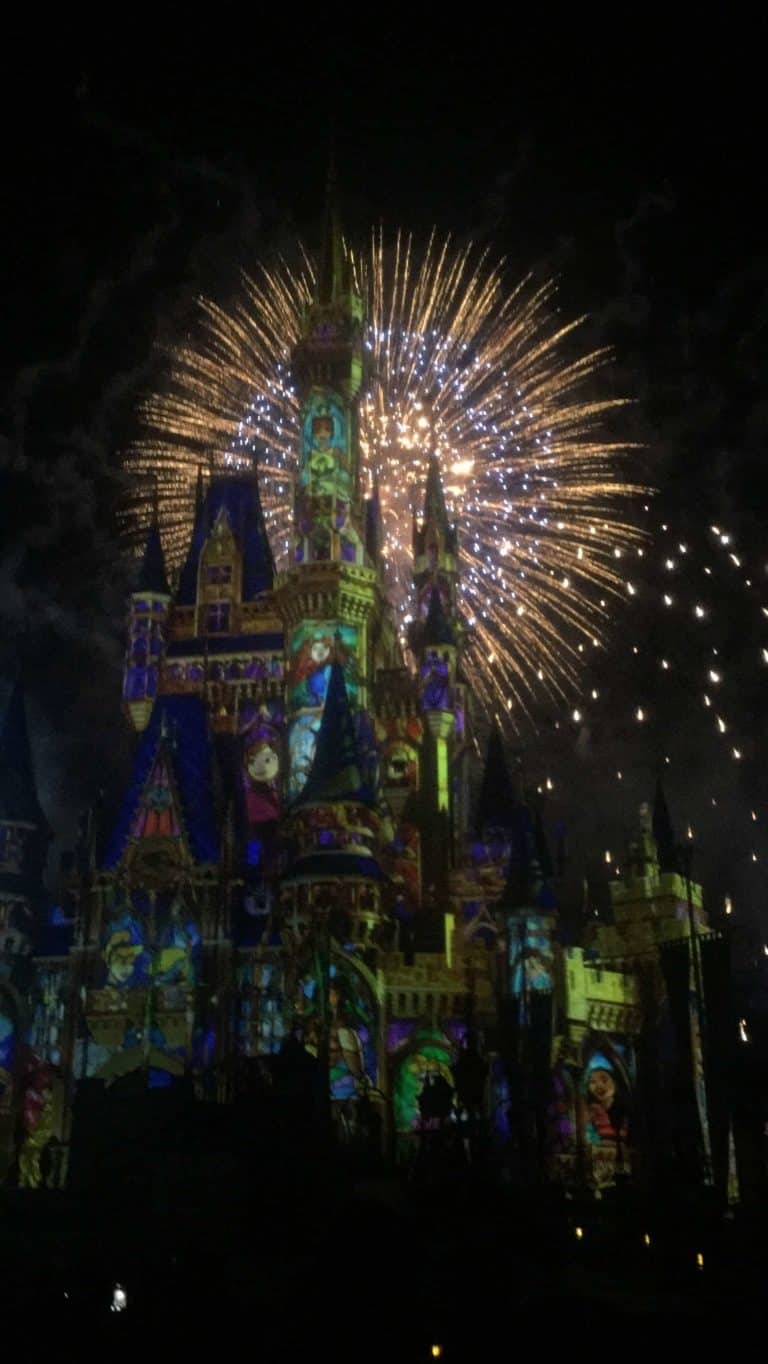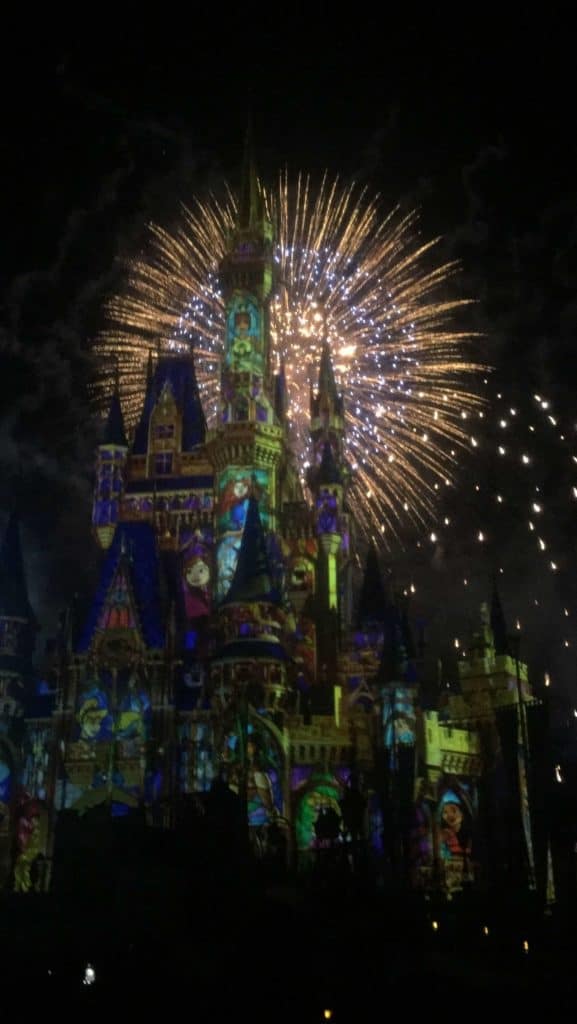 Here' is our Two Day Magic Kingdom Plan:
Magic Kingdom Plan Day 1:
I have left the times out because it's so dependent on when you book your Fast Passes.
Frontierland, Adventureland, Liberty Square and Main Street
Splash Mountain – Fast Pass pre-booked
Thunder Mountain – Fast Pass pre-booked
Pirates of the Caribbean – timed in between
Jungle Cruise – Fast Pass pre-booked
Dole While at Aloha Isle
Tiki Room show (to get out of the heat)
Aladin's Flying Carpet
Counter service lunch at Tortuga Tavern (try the Turkey Leg)
Hit Main Street USA on the way out.
Afternoon Break
Haunted Mansion
Hall of Presidents
Dinner at Be Our Guest (meet Beast) (PS. Try the grey stuff, it's delicious!)
Try and book (Thunder Mountain with Fast Pass) or whichever rides you can get.
Fireworks
Thinking about Hollywood Studios? Here is our Hollywood Studios one Day Plan or check out the complete list of Hollywood Studios Rides
Magic Kingdom Plan Day 2 Plan:
Fantasy Land, Tomorrow Land and everything else you can fit in or missed in Day 1.
Before it opens – Bippity Boppity Boutique (if your little ones are so inclined)
Seven Dwarves Mining Train – Fast Pass pre-booked
Thunder Mountain – Fast Pass pre-booked
Peter Pan's Flight – Fast Pass pre-booked
It's a Small World (extra Fast Pass)
Lunch at The Pinocchio Village House
Afternoon parade on Main Street
Story time with Belle
Under the Sea: Journey of the Little Mermaid
Laughing Floor (nice show to get out of the shade)
Carousel of Progress (another show to beat the heat in Magic Kingdom)
Barnstormer (extra Fast Pass)
Walt Disney World Railroad (gets you off your feet and sees the whole park)
Mad Tea Party
Dumbo the Flying Elephant
Tomorrowland Speedway (extra Fast Pass)
Buzz Lightyear's Space Ranger Spin (extra Fast Pass)
Prince Charming Regal Carousel (we rode this for an hour while my daughter did the Bippity Boppity Boutique)
Dinner at Cinderella's Castle or other Table Service restaurants.
Thinking Epcot? Here is the Complete List of Epcot Rides and Attractions or you can get the most of your day with our guide to Epcot Fastpasses
Headed to Disney? Save money by buying these 5 items before you leave home:
Must Read: Disney World Countdown: Ideas to build excitement for your Disney Trip
You're Ready For Your Two Days At Disney World's Magic Kingdom
While you will never see everything in Magic Kingdom no matter how many times you go (we met a family who had been 11 times and were still finding new things to do). By planning ahead and rolling with the days, you can ensure that you are getting the most out of your two days.
Lastly, no matter how you arrange your trip, your family is going to have an amazing time. After all it's the happiest place on earth!
Want more tips? Check out our 100+ Great Disney World Tips
Like what you read? Please help others find it by sharing! 🙂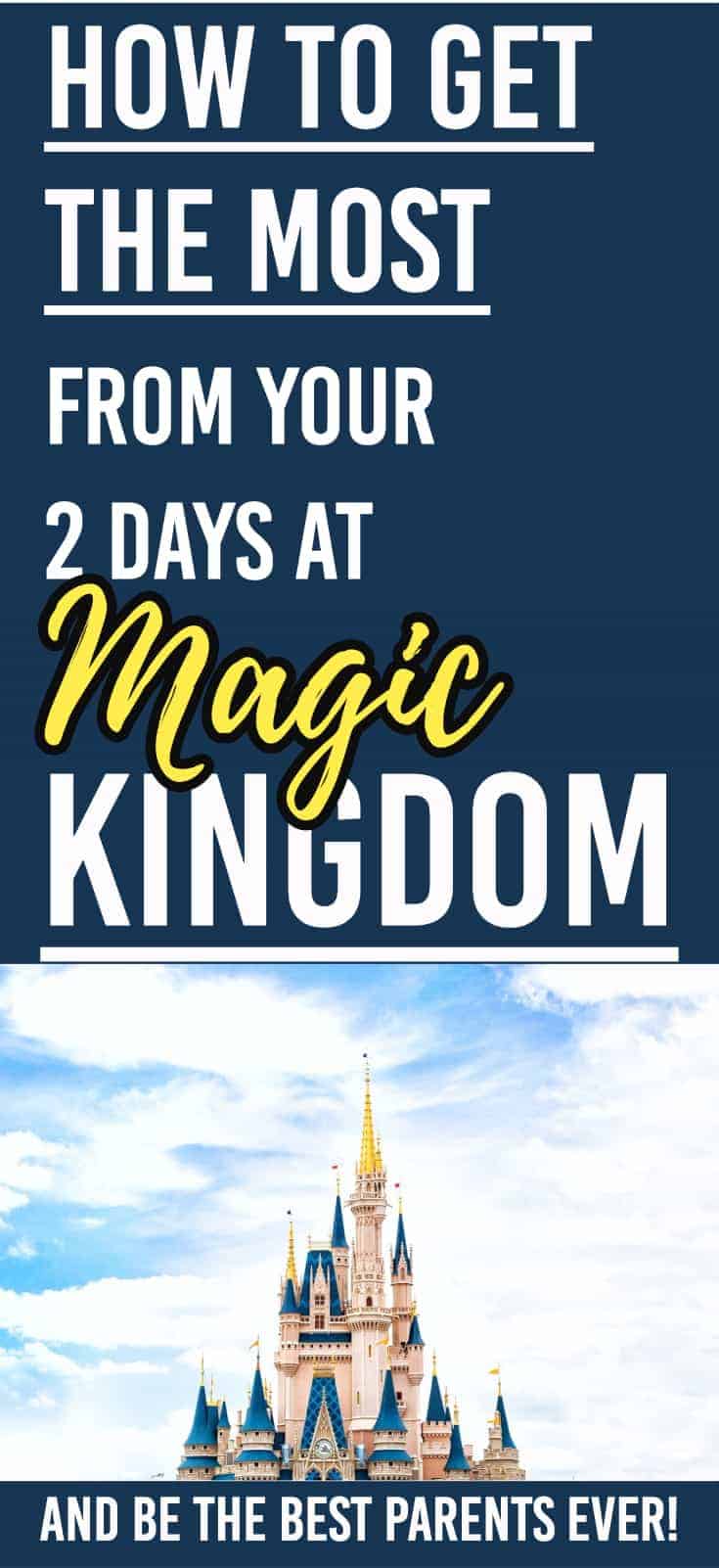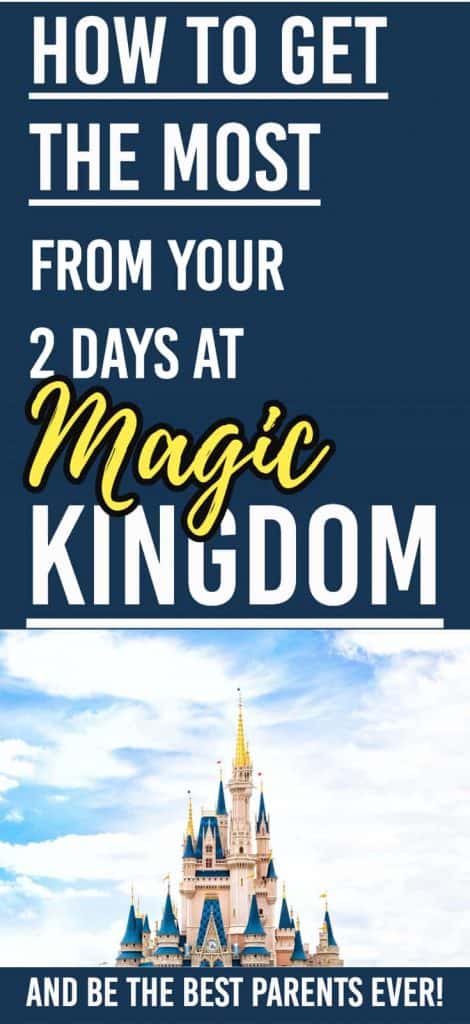 Plan Disney With Ease
Sign up for our newsletter and get our BEST DISNEY articles sent directly to your inbox so you can be best prepared!