Moms are the best, and you want to make sure you give her something great this year. What type of Christmas gifts for mom should you get her? Something specific? Or do you try and switch it up? Either way, it isn't always the easiest to come up with gift ideas… If that's the case for you right now, you are in luck because these ideas are all things that she will LOVE to receive! Whether you're an avid shopper or not, consider one of these fun gift ideas for mom!
If she doesn't have one of these Echo's yet, it's time to gift one! They're the best and great for playing music, asking questions, and even playing games. These things are amazing and will change the way you do a lot of your daily tasks.
You can never have too many perfumes! This is a beautiful, classic scent that any mom will love. And check out how beautiful the bottle is!
A beautiful ring that she can add to her stack and wear daily! It's classic and simple but makes a huge statement.
Slippers are always something that a mom can use! These are super cozy and plush and a great buy.
Check the price on these slippers here.
This set of nail polish comes packaged and ready to give as a gift! The colors are beautiful and it's always a good idea to give nail polish to mom to help pamper herself.
Buy this nail polish set for mom here.
A super stylish handbag that mom will love to use on the daily! The rattan makes it such a versatile bag, and it's something she'll love.
Aren't these stunning? They're gold and pearl and a perfect pair of earrings to gift to your mom.
This eye shadow palette also comes with two other eye products and it's a perfect set to give.
This would look beautiful sitting on mom's dresser and will hold all of her favorite necklaces and jewelry pieces that she wears each day!
Buy this jewelry organizer here.
These beautiful plants come in these modern, white planters and are such a wonderful and unexpected gift! Perfect for succulents and air plants!
Whether she uses this as a coffee table book or on her dresser or desk, it makes such a statement and is an affordable piece of luxury.
What mom doesn't love a good, cozy robe? This is a classic robe that she'll have for years, and it is SO soft!
This is the ultimate skincare tool that everyone needs. It's a great tool for an at-home micro needling session, which is the very best thing you could do for your skin. It's luxurious and such a great tool!
These cranberry-colored Nike sneakers are gorgeous! They're likely to be on every mom's wishlist and a great pair of sneakers that she can wear daily – from running errands to a casual dinner.
Check out these sneakers here.

A mini, polka dotted jewelry box that can also serve as a catch-all tray and sit delicately on a dresser or vanity!
Buy this cute jewelry box here.

Instant Pots are total game changers! There are SO many incredible recipes out there and it makes cooking dinner an absolute breeze – every mom's dream!
You truly can never have too many blankets! Even if it's something you've gifted in the past, you can guarantee that mom will love another one – they're the best gift that keeps on giving!
There's nothing quite like a personalized gift! This necklace has room for three initials and is a beautiful sentiment to gift to your mom.
Buy this gold initial necklace here.
Dutch ovens are such an incredible cooking tool! This is a super affordable version and is one that'll make cooking so fun for mom.
This is a duo that will become mom's most luxurious gift! Such a great gift set and a truly wonderful skincare set that she'll love to use daily.
A rose gold mirror that serves as a wonderful tool and looks beautiful at the same time! This is a great gift for all moms!
Click here to buy this great gift for mom here.
For the crafty mom, this is an absolute must have. There's so many amazing things you can do with a Cricut and once she has hers, she'll never stop creating beautiful things!
Buy this great gift idea for mom here.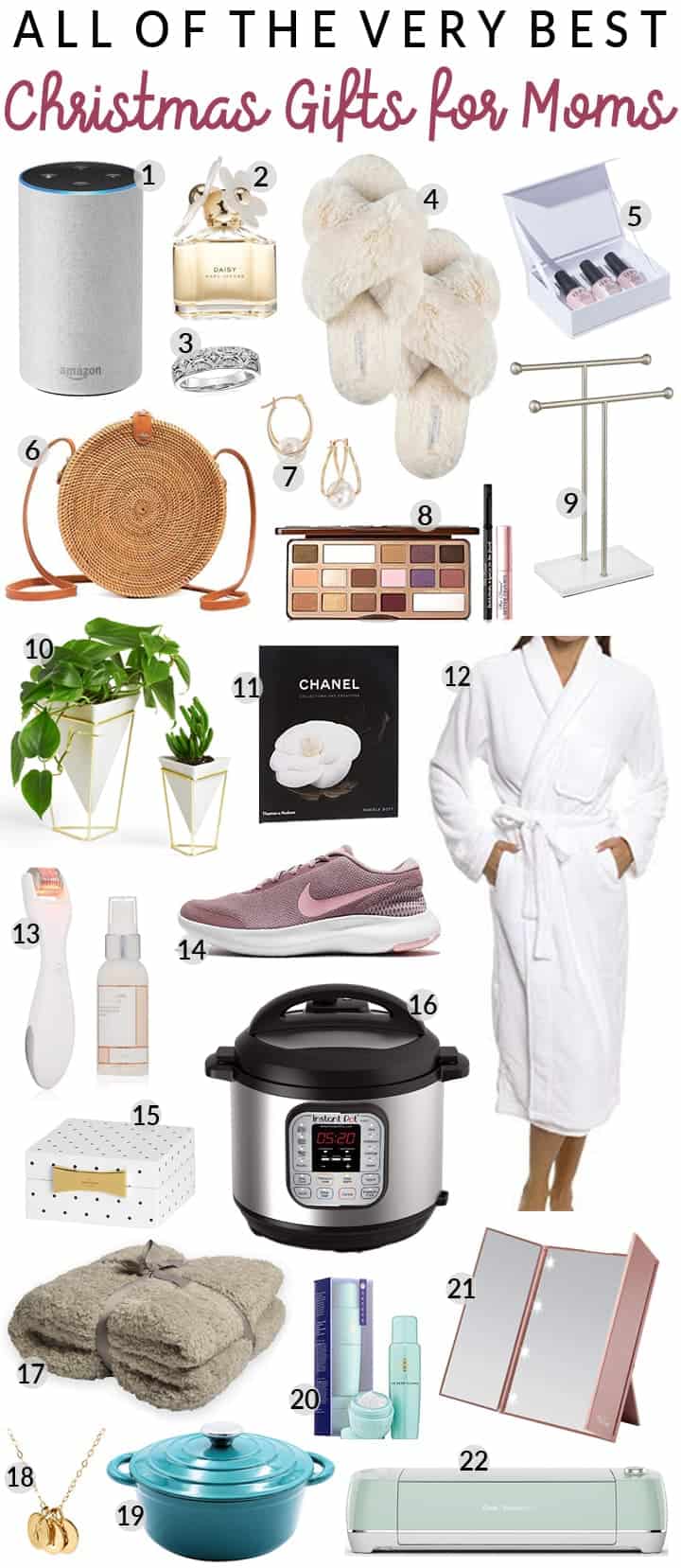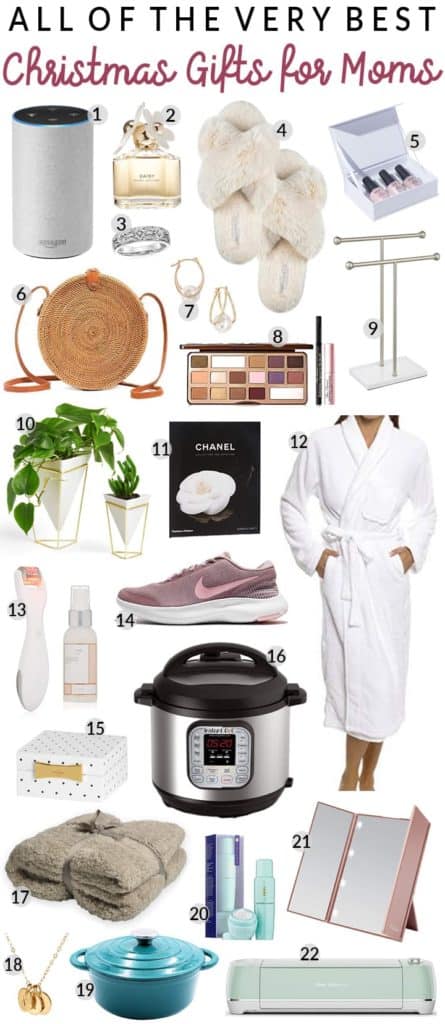 Need to buy gifts for other people? Check out our other gift guides:
Gifts For Young Boys
Gifts For Tween Girls
Gifts For Dads
Gifts For Mom
Gifts For Anyone (Think Work and Secret Santa)
Gifts For People In Your Life