Luckily, buying some Minecraft gifts for the Minecraft lover in your life should be fairly easy – since it became so popular, it's so simple to find incredible gift ideas for every Minecraft lover! Here are some of the best ones out there…
This cute, plush replica of the Minecraft pig is sure to be a big hit with the Minecraft fan!
Get this Minecraft plush pig here.
These wristband bracelets are pixelated to perfection and the funnest way to celebrate their love for Minecraft!
A perfect pair of sunglasses for the kid who loves Minecraft to rock on a sunny day!
Get these cool sunglasses here.
The classic game of UNO made fun all over again with this Minecraft themed card set – such a fun game for the whole family to play.
This baseball cap is perfect for boys who love to play Minecraft! It's a great way to keep Minecraft on the brain all the time.
These cozy slippers filled with Creeper graphics are a must have for the Minecraft lover. They're plush and a perfect pair of house slippers, making them the ultimate Minecraft lover's gift!
This innovative Minecraft themed light can hang on the wall or sit on a table or dresser – perfect decor addition for the Minecraft fanatic!
Whether this towel is used for the pool, beach, or shower, it's a cozy and cute hooded must-have! Such a fun gift that any Minecraft-loving kid will enjoy.
This action figure is a two-in-one and is the ultimate Minecraft toy that they'll love adding to their collection! My son bought this a few years ago and still plays with it. It's a huge hit with all his friend.
Get this sword and pickaxe here.
Who doesn't love LEGOS? And what Minecraft lover wouldn't love these Minecraft themed LEGOS?! Such a fun gift idea for all ages!
Get the Minecraft lego sets here.
For the Minecraft lover who has everything, this charm necklace is a great gift! It's simple and fun but something they'll think is so cool!
While this is a fun piece of decor in a Minecraft-themed room, it also serves as a nightlight!
Box sets of books for anyone's favorite thing is always a great gift idea. This set of Minecraft books is a MUST for anyone who calls themself a Minecraft fan!
Get this Minecraft book set here.
A fun, moveable figurine of one of Minecraft's favorite characters! This is a great gift for any Minecraft lover of any age.
This book is a story about a boy who was so fascinated with Minecraft, that he gets sucked into the game. He then finds himself in the middle of an epic battle within the game! A crazy good read for any Minecraft lover.
This is the perfect Minecraft themed gift if you aren't sure what they have or would like, because it's something anyone can use! It's perfect for kids taking their water to school every day.
Buy this Minecraft water bottle here.
This Minecraft gift shows there is no better way to play your favorite game than with a themed controller like this one made for Xbox! The second my son saw this it was on his list. Definitely a hit for any Minecraft gamer.
Get this Minecraft controller here.
Not only can they relax with this cozy blanket, but they can play the game while wrapped up in it too!
Which of these Minecraft Gifts is Best?
No matter which Minecraft gift idea you go with they are bound to impress your Minecraft fan. Pick a couple and you are guaranteed to impress.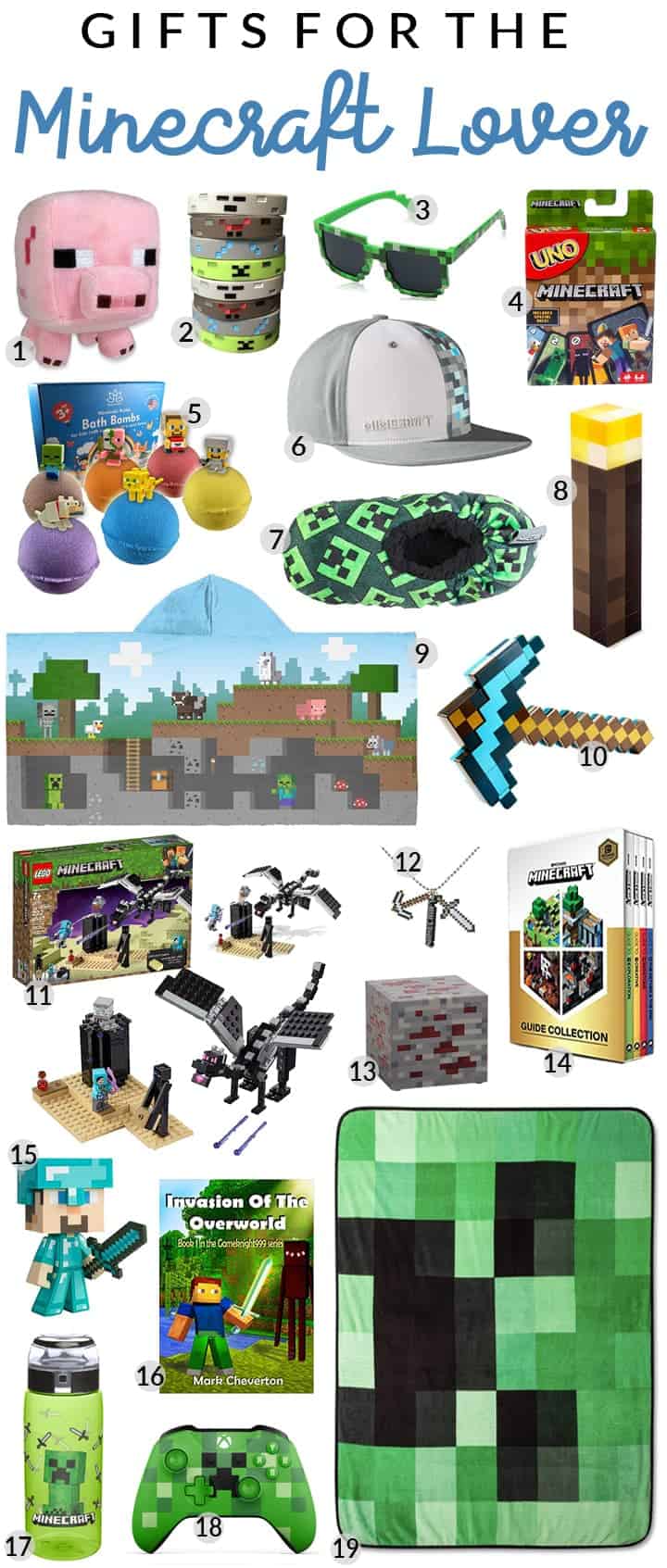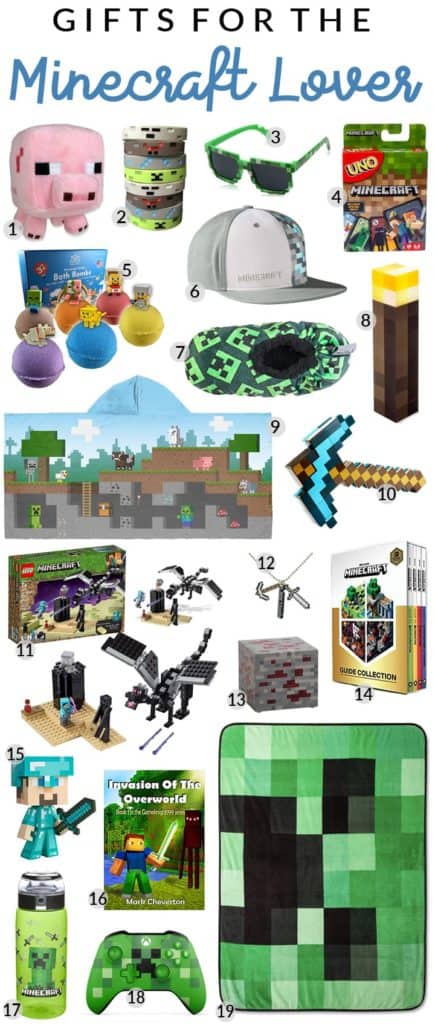 Need to buy gifts for other people? Check out our other gift guides:
Gifts For Young Boys
Gifts For Tween Girls
Gifts For Dads
Gifts For Mom
Gifts For Anyone (Think Work and Secret Santa)
Gifts For People In Your Life